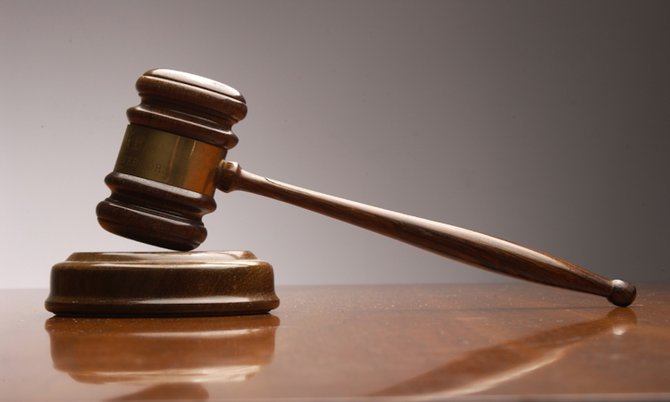 By RICARDO WELLS
Tribune Staff Reporter
rwells@tribunemedia.net
A MAN awaiting trial in the Supreme Court on attempted murder and armed robbery charges was yesterday successful in his application to a judge for a variation of his bail conditions in one of the matters.
Dwight Lloyd, 24, appeared before Justice Bernard Turner seeking to have his 8pm to 6am curfew withdrawn for his armed robbery charge.
Lloyd is accused of the March 16, 2014 armed robbery of Joewell Smith.
It is alleged Lloyd, being concerned with another and armed with a firearm, accosted Mr Smith and robbed him of a white and red 650 Honda motorcycle, valued at $9,500.
The motorcycle was the property of Lawrence Brown.
Attorney Krystal Mason-Smith, who is representing Lloyd in the matter, said the accused was seeking to have only his stipulated curfew withdrawn, while having his sign-in days upheld.
Lloyd's bail agreement called for him to sign in at the East Street south police station three times per week and remain at home between the hours of 8pm and 6am.
Prosecutors sought to have Lloyd sign in with police an additional day, if they were to agree to forgoing the curfew.
However, Justice Turner said the three times per week sign in stipulation was enough.
The curfew was then withdrawn.
Lloyd is expected back in court on September 3 for a pre-trail hearing.
Additionally, Lloyd is also on bail and awaiting trail for the 2017 attempted murders of two police officers.
He is represented by Attorney Ian Cargill in the matter.
On July 12, 2017, Lloyd and his co-accused, who was 17-years-old at the time, were arraigned before the chief magistrate on two counts of attempted murder, two counts of possession of a firearm with intent to endanger life and one count each of attempted armed robbery and possession of an unlicensed firearm.
It is alleged the pair, being concerned together on the day in question, attempted to kill Cpl Rolle and Const Newbold.
They were also accused of allegedly using a 9mm Taurus pistol to put the lives of the police officers in danger.
It is also alleged the pair attempted to rob Antonio Denor of a 2007 Honda Accord valued at $8,000 on the same day. They were also accused of being in possession of the 9mm pistol without holding a licence to possess the weapon.
According to initial reports from police, on the day in question, officers received reports of two armed men in a white Camry in the Carmichael Road area. An all-points bulletin was immediately issued.
A few minutes later, Mobile Division officers spotted the vehicle in the Carmichael area and signalled to the driver to stop. He refused and sped off however, resulting in a high-speed chase that ended when the Camry crashed near the Sir Sidney Poitier Bridge on East Bay Street.
The two occupants then left the vehicle and began shooting at the police, according to initial police reports, who returned fire and shot one of the suspects. However, both suspects were eventually arrested.
The bail arrangements in this matter remain the same and Lloyd is due back in court on the charges in May of next year.