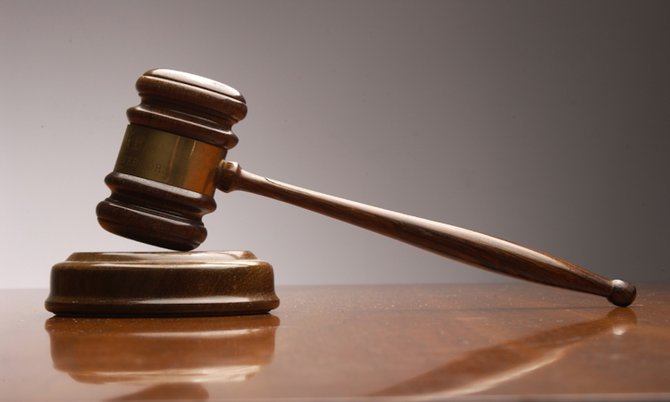 By RICARDO WELLS
Tribune Staff Reporter
rwells@tribunemedia.net
A MAN was sentenced yesterday to two years' probation on 16 counts of death threats issued against police in a video recording.
Dinero Gray, 28, of Gamble Heights, appeared before Magistrate Samuel McKinney facing charges of threats of death committed on Sunday, May 27.
In the video, which spread across the messaging platform WhatsApp, Gray could be heard instructing people angry with police to fire upon them "wherever".
In the closing moments of the video, Gray could be heard saying: "That's why when you catch them out with they family going for conch salad, you bust the brains out."
After a short consultation with his attorney, Glendon Rolle, Gray pleaded guilty to all 16 counts.
Mr Rolle, in his address to the court, pleaded for leniency, insisting the accused in his rant never addressed any officer by name and had no intention to carry out any act.
He said his client was poorly influenced at the time of the video and spoke from a misguided position.
Mr Rolle said the downsides of social media and the way one should conduct themselves in that forum continues to be a "challenging" area for the country.
He further petitioned the court to render a verdict that would force his client to issue a public apology and, in time, work with the police as a "poster child" of misconduct on social media.
However, in his ruling Magistrate McKinney opted to sentence the accused to two years' probation with several conditions, including being restricted from commenting further on the video and its contents.
If the probation is violated, Gray faces up to a year in prison.
Additionally, Magistrate McKinney also sentenced Gray to 120-hours of community service.
If the hours are not served, Gray faces another year in prison.