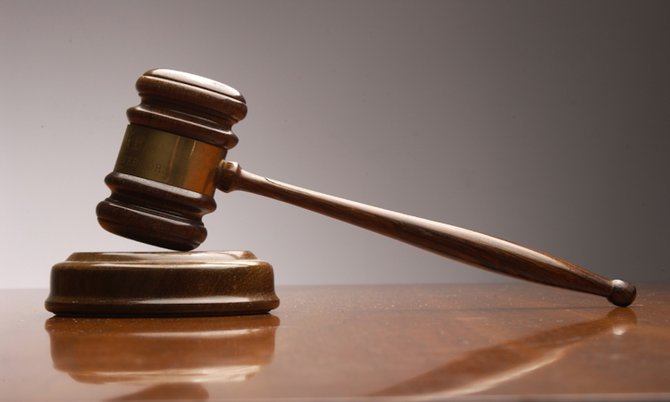 By RICARDO WELLS
Tribune Staff Reporter
rwells@tribunemedia.net
A SUPREME Court jury has ruled that Philippa Marshall, the 40-year-old woman accused of murdering her one-year-old daughter by setting her on fire last year, is "sane and fit to stand trial".
The nine-woman jury yesterday rendered the verdict following an 82-minute deliberation.
After the decision was conveyed to Justice Bernard Turner, Marshall was asked to formally enter a plea to the charge of murder.
She pleaded not guilty.
A trial date was immediately set for June 17, 2019.
Marshall, who is schizophrenic, was charged in April with a single count of manslaughter for allegedly causing the death of Philicia Marshall by means of unlawful harm stemming from the December 2017 incident. The charge was later upgraded to murder.
The child died in February, having been cared for at Princess Margaret Hospital.
Justice Turner in May ordered that a jury determine whether the Kemp Road resident was mentally fit to stand trial.
On Tuesday, Dr Kirk Christie, a psychiatrist asked to review Marshall's mental health, concluded his testimony, in which he deemed that she was fit to plea.
He informed the court Marshall was now on a combination of prescribed oral medication and a monthly injection, in addition to attending regular psychiatric sessions.
Dr Christie previously testified that Marshall told psychiatric specialists she was coaxed into harming her daughter by "demonic voices" which had been "commanding" her to kill herself and do other "bad things".
Additionally, Dr Christie said Marshall also reported being tormented on a daily basis by those demons for the past three years, which she claimed included her being instructed to overdose on tablets and harm herself.
He said Marshall has since reported while she still hears the demonic voices in her head, they now tell her to do "good things" as opposed to commanding her to commit suicide or other negative acts.
Dr Christie was the only person to take the stand in the hearing, acting as an expert witness.
Marshall is still out on bail.
As part of her bail conditions, she must live with her sister-in-law.
She is also to have supervised visits with two other children.