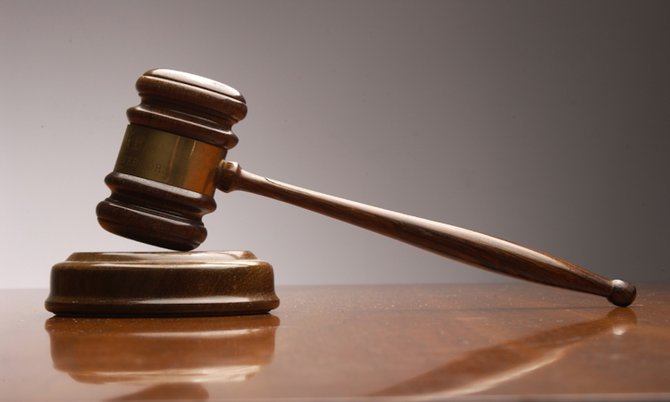 By RICARDO WELLS
Tribune Staff Reporter
rwells@tribunemedia.net
SENIOR Magistrate Carolyn Vogt-Evans yesterday adjourned a 2017 gun possession case involving Philmore Davis, the son of Progressive Liberal Party Leader Philip Davis, and three other men, to October 3.
The adjournment marks at least the sixth hearing in the matter.
The Crown is pursuing charges against Philmore Davis, 33, of Colony Village; Matthew Davis; 22, of Westridge; Lavant Gibson, 27, of Sandyport; and Don Davis, 26, of Westridge.
The decision to adjourn was made, according to Magistrate Vogt-Evans, to allow both sides an opportunity to thoroughly review various documents submitted in the trial - namely photo evidence and cotton swabs for the purpose of DNA.
Magistrate Vogt-Evans yesterday made it clear the decision wasn't made in response to actions of any particular side, insisting that in light of the evidence presented, both sides should have a chance to review and plan accordingly.
The trial's pace and progression has become a matter of concern in recent months, with Magistrate Vogt-Evans noting her court's record for resolving such matters during a May 10 hearing.
She stressed that similar matters are often resolved within six months.
Over the course of the proceedings the prosecution has requested various adjournments to better prepare its case.
On one occasion, an adjournment was granted to allow Sgt Bridgette Strapp to take over prosecution duties from Inspector Claudette McKenzie.
According to Magistrate Vogt-Evans, the prosecution requested adjournments on December 1, 2017, January 22, February 2, March 9, and April 4.
On April 4, the court issued warrants for police witnesses who failed to appear in court; those warrants have since been cleared.
Lawyers for the accused are Damian Gomez, QC, Ian Cargill and Roger Minnis.