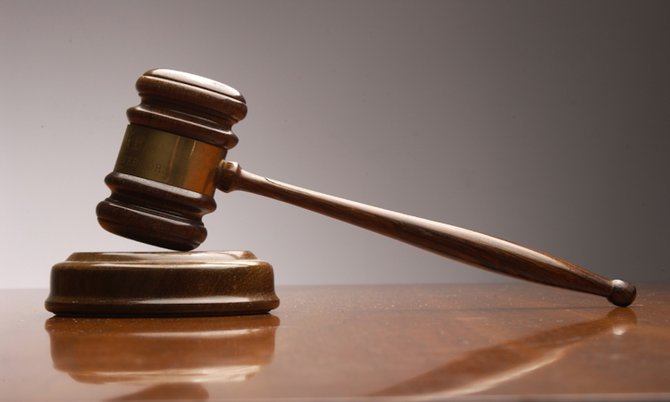 By RICARDO WELLS
Tribune Staff Reporter
rwells@tribunemedia.net
A 40-year-old woman accused of killing her one-year-old daughter by setting her on fire last year was yesterday deemed "fit to plea," following an extensive psychiatric evaluation.
Dr Kirk Christie, a psychiatrist, taking the witness stand before Justice Bernard Turner, yesterday testified that Philippa Marshall is capable of entering a plea, if required, in court proceedings.
He informed the court Marshall is presently on a combination of prescribed oral medication and a monthly injection, in addition to attending regular psychiatric sessions.
Dr Christie last week testified that Marshall told psychiatric specialists she was coaxed into harming her daughter by "demonic voices" which had been "commanding" her to kill herself and do other "bad things".
Additionally, Dr Christie said Marshall also reported being tormented on a daily basis by those demons for the past three years, which she claimed included her being instructed to overdose on tablets and harm herself.
He said Marshall has since reported while she still hears the demonic voices in her head, they now tell her to do "good things" as opposed to commanding her to commit suicide or other negative acts.
Dr Christie indicated in cross-examination that Marshall would have been mentally fit to stand trial on June 12, when she was last seen by Sandilands Rehabilitation Centre officials.
That indication led the court to request a more current assessment - which took place last Friday.
Referring specifically to that evaluation, Dr Christie yesterday said Marshall acknowledged she hasn't had any hallucinations as of late, and that she remains in "good spirits".
Dr Christie also said Marshall maintained "good eye contact" during the evaluation.
A copy of Dr Christie's evaluation was submitted to the court as evidence.
Marshall, who is schizophrenic, was charged in April with a single count of manslaughter for allegedly causing the death of Philicia Marshall by means of unlawful harm stemming from the December 2017 incident.
The child died in February this year having been cared for at Princess Margaret Hospital.
Justice Turner in May ordered that a jury determine whether the Kemp Road resident is mentally fit to stand trial.
Prior to her initial arraignment before Magistrate Samuel McKinney, Marshall had spent several weeks at the Sandilands Rehabilitation Centre due to mental health issues.
She is now listed as an outpatient there.
Marshall was granted $15,000 bail with two sureties by Chief Justice Stephen Isaacs in April.
As part of her bail conditions, Marshall must live with her sister-in-law.
She is also to have supervised visits with two other children.
Marshall is represented by Bjorn Ferguson.
The matter will continue this morning, when both the prosecution and defence are expected to address the jury.