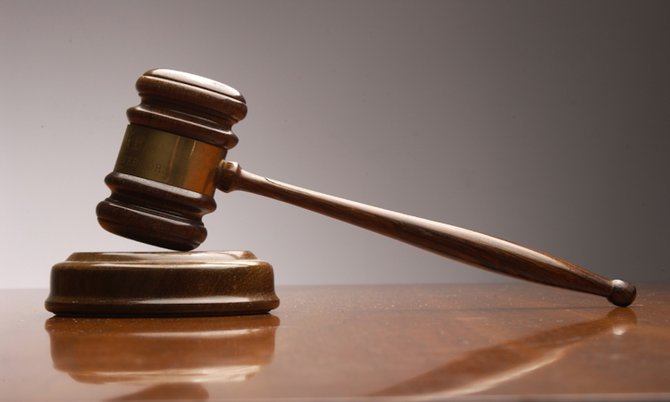 By RICARDO WELLS
Tribune Staff Reporter
rwells@tribunemedia.net
A MAGISTRATE yesterday sentenced a 19-year-old to two years in prison for multiple fraud charges due to expenses he racked up while on a shopping spree across two islands with a debit card he manipulated.
Patrecko Maycock, of Pride Estates, stood before Deputy Chief Magistrate Subusola Swain, charged with seven fraud-related charges and one count of deceit of an officer stemming from various incidents between September 28, 2017, and July 14.
It was alleged that on July 14, Maycock, while concerned with Peter Marshall, 24, of Bahama Sound, Exuma, illegally obtained $834.10 worth of tobacco and alcohol products from CNK Liquor Store in Hooper's Bay, Exuma, with the use of a Scotiabank debit card which he manipulated to read all purchases as a credit card charges.
It was also alleged that once identified as a suspect in the matter, Maycock lied to police about his identity to avoid arrest, resulting in a subsequent charge of deceit of an officer.
Maycock entered guilty pleas to both charges.
He was sentenced to two years and three months respectively.
Meanwhile, for his role in the matter, Marshall was ordered to pay a fine of $1,000 or face six months in prison. He was also ordered to reimburse CNK Liquor Store $834.10 or face an additional six months in prison.
Magistrate Swain indicated to Marshall that her leniency was not imposed to negate the seriousness of his involvement in the crime, but rather handed down in consideration of his lack of a record, young children and her acceptance of his claim that he had no knowledge that the card used in the purchase was manipulated.
She later scolded Marshall, imploring him to make better choices.
Meanwhile, authorities further alleged that Maycock, while concerned with two other men, on four separate occasions between July 8 and 11 fraudulently obtained fuel in the amounts of $3,278.20, $3,426.43, $5,197.59 and $1,224.17 from Shell Service Station in Oakes Field using the same manipulated debit card.
Authorities also alleged that the trio conspired over the period to commit the act, resulting in a charge of conspiracy to commit fraud.
Maycock entered guilty pleas to all five charges and was sentenced to two years for each charge.
Additionally, it was also alleged that on September 28, 2017, Maycock, equipped with the same card, illegally obtained two Apple iPhone devices, valued at $399.99 each; a LG sound bar, valued at $299; two Apple iPhone cases, valued at $25 each and one tempered glass, valued at $20 from Micro Tech on Carmichael Road, New Providence.
Maycock again entered a guilty plea and was sentenced to two years on the charge.
In her ruling, Magistrate Swain branded Maycock a despicable mastermind who intentionally set out to manipulate a system for his benefit.
Magistrate Swain declared the 19-year-old a "threat to the banking institution", asserting that she was "angry" at herself for showing restraint in her sentencing of two years.
Maycock was remanded to the Department of Correctional Services where he will serve out his sentences, with all terms running concurrently.