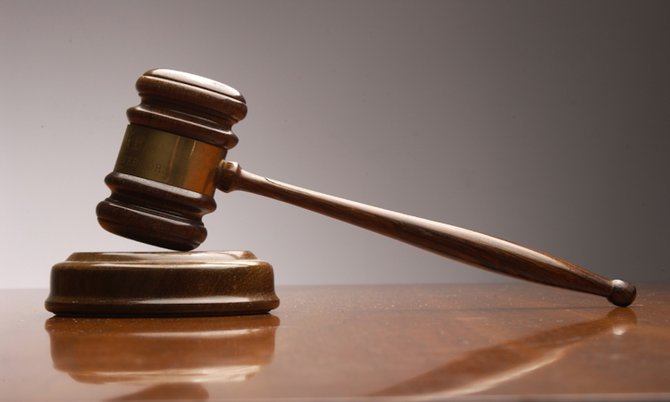 By NICO SCAVELLA
Tribune Staff Reporter
nscavella@tribunemedia.net
A SUPREME Court jury has found a San Salvador native guilty of raping a 17-year-old American tourist on the island over four years ago.
The nine-member jury - eight women and one man - found Henry Gay guilty by a vote of 7-2 of the April 2014 rape of the now-21-year-old woman.
He will receive his sentence for the crime from presiding Justice Cheryl Grant-Thompson on September 6.
During trial, the victim testified how Gay forced her to give him oral sex, gave her oral sex without her consent and sexually assaulted her sometime on April 21, 2014.
The woman further claimed Gay offered her the "alternative" of giving him oral sex a second time instead of him having sex with her, but that was after she expressed her desire not to get pregnant from the forced encounter.
And during the incident, the woman claimed Gay engaged in "small conversation" and at one point got "very casual" with her.
However, during cross examination by defence attorney Ramona Farquharson-Seymour, the woman acknowledged that a key part of her initial description of her assailant changed after being shown a picture of the accused by Crown counsel some four years later.
The woman said while she initially stated in her six-page police statement on April 21, 2014 that her assailant had a gap in the top row of his teeth, she realised that wasn't the case after an unidentified Crown prosecutor assigned to her showed her a picture of the accused about a year ago via video chat while she was in Spain.
However, she maintained that notwithstanding the appearance of Gay's teeth, she is "completely able" to identify him.
She said when she identified him in the photo line-up, she was able to pick him out because his eyes are "very distinctive" to her.
The part about Gay's eyes was not mentioned anywhere in her initial statement either, as noted by Mrs Farquharson-Seymour. In response however, the woman said the description of Gay's eyes was a "personal note" she made.
Eucal Bonaby and Jacqueline Burrows represented the Crown in the matter.