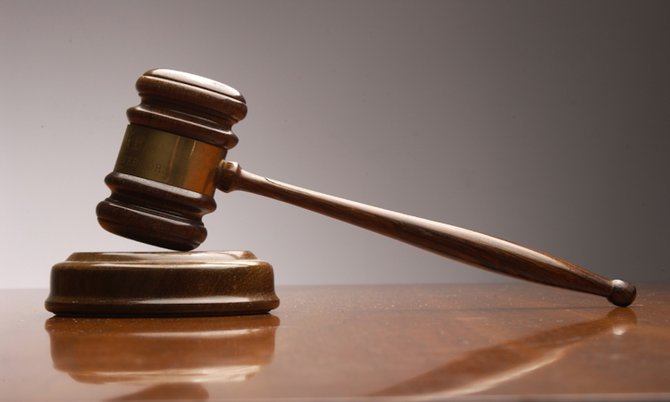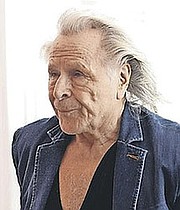 By NICO SCAVELLA
Tribune Staff Reporter
nscavella@tribunemedia.net
A SUPREME Court judge has found Canadian fashion mogul Peter Nygard guilty of contempt of court for the third time for breaching her order prohibiting him from engaging in any illegal dredging near his property in Lyford Cay.
Justice Rhonda Bain, in a written ruling, convicted Nygard for engaging in dredging activities on the sea bed near Nygard Cay between March and April 2015, and again in October of 2016, despite her June 2013 injunction prohibiting him from doing so.
Justice Bain thus said Nygard's actions warrant him paying costs on a "full indemnity basis", and further ordered Nygard to pay costs to include the costs of the mitigation hearing to the applicant in the matter, Save The Bays (STB), on a "solicitor and own client basis".
Justice Bain's ruling comes just over a year after she convicted and fined Nygard $50,000 for breaching her July 13, 2013 injunction prohibiting him from engaging in dredging activities at his Simms Point/Nygard Cay property. It was alleged that Nygard violated the injunction in December 2014.
If the fine was not paid by March 21, 2017, Nygard faced 14 days in prison. He was further ordered to remove the excavated sand and return it to Jaws Beach by April 7, 2017 or face an additional $50,000 fine and a $1,000 fine for each day that order is not adhered to.
Nygard paid the fine before the specified deadline, but has since appealed that ruling.
According to Justice Bain's most recent ruling, the injunction was in force until judgment in the judicial review proceedings or until further order. In March 2015 the judicial review proceedings had not been heard and there was no order discharging the injunction.
Additionally, in earlier rulings Justice Bain noted that the extant judicial review applications had not been heard because of the "numerous" preliminary applications made by the respondents in the matter.
In October 2016 the injunction was still in effect and had not been discharged. However, Justice Bain said STB has produced evidence to show that Nygard authorized both the March/April 2015 and the October 2016 dredgings.
"The court is satisfied beyond a reasonable doubt that (Nygard) is in breach of the injunction filed June 14, 2013," she wrote. "The court holds that (Nygard) is in contempt of court by breaching the Order filed June 14, 2013 by carrying out dredging works on the sea bed located south of Nygard Cay or north of Clifton Bay between March 26, 2015 and April 13, 2015 and between October 10, 2016 and October 17, 2016."
Justice Bain's ruling stems from Nygard's ongoing battle with STB over allegations the construction/development activities at his Lyford Cay home have led to a substantial growth of the property.
The group claims Nygard has almost doubled the size of his property, from 3.25 acres to 6.1 acres since he acquired it in 1984, by allegedly reclaiming Crown land from the sea.