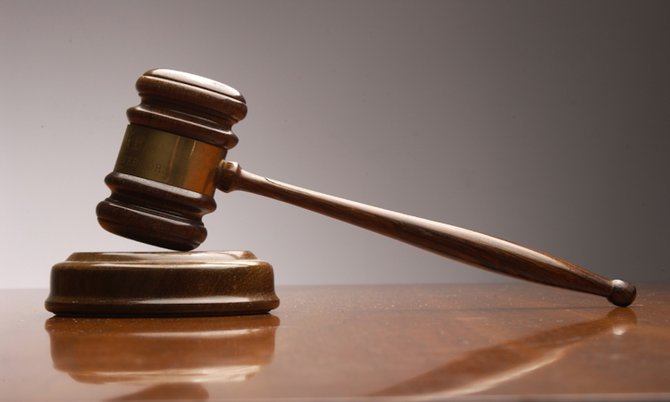 By NICO SCAVELLA
Tribune Staff Reporter
nscavella@tribunemedia.net
A SENIOR magistrate yesterday ordered a dozen Haitian men to be deported out of the country after they all pleaded guilty to illegally landing on Inagua earlier this week.
Deputy Chief Magistrate Subusola Swain gave the 14 migrants, between the ages of 21 to 29, a conditional discharge on the grounds they do not return to the country illegally.
Should any of them transgress her order, they will face prison time.
Prior to the deputy chief magistrate's order, the 14 men stood before her charged with a single count of illegal landing stemming from the July 8 incident.
According to reports, a US Coast Guard operations helicopter spotted six Haitian migrants on Inagua's north shore. Those migrants were then airlifted to Mathew Town.
Several additional migrants were found in the nearby bushes by the local community, law enforcement agencies, and Royal Bahamas Defense Force personnel following a combined search of the island.
The migrants were subsequently turned over to immigration officials for further questioning. However, reports indicated that a search was still being conducted for additional migrants, with as many as 120 suspected to have landed.
Last week, a 23-year-old Haitian woman and a 38-year-old Haitian man charged with illegal landing were both sentenced to three months in prison after it was revealed they had been previously deported from the country.
Sherline Myrtil, of Cap Haitian, and Allande Alcy, of La Tortue, were sentenced after immigration prosecutor Da'Reesia Davis-Mott revealed that both had been deported from The Bahamas in February 2018 and June 2017, respectively.
Martial and Alcy were two of 46 Haitians -- 38 men and eight women -- arraigned before Magistrate Carolyn Vogt-Evans for illegal landing after being apprehended by the RBDF in waters off South Eleuthera.
Unlike their two fellow countrymen, however, the other 44, ranging in age from 17 to 68, were ordered to be deported from the country after pleading guilty to the single count of illegal landing with which they were charged after being picked up some 20 nautical miles south of Bannerman Town.
In May, 25 Haitians, with birthdates ranging from 1961 to 1998, were each arraigned on a single count of illegal landing, contrary to Section 19(1) and punishable under Section 19(2) of the Immigration Act.
It was alleged that on May 27, the 25 people - 15 women (one pregnant) and ten men, were found in Venice Bay, New Providence, having landed without leave of an immigration officer.
At the time, Chief Magistrate Joyann Ferguson-Pratt ordered that they all be returned to their country "as soon as is reasonably practicable".
She also gave them a conditional discharge pursuant to Section 209 of the Penal Code, on the condition that they do not return to the country illegally.
However, the chief magistrate scolded them for their actions, telling them: "We cannot support you."
She said it was "not wise" for them to have taken a risk on their lives in making the voyage from Haiti to New Providence, noting that anything could have happened to the group while at sea.
According to RBDF reports, over 200 migrants have been apprehended by the law enforcement agency for the year.