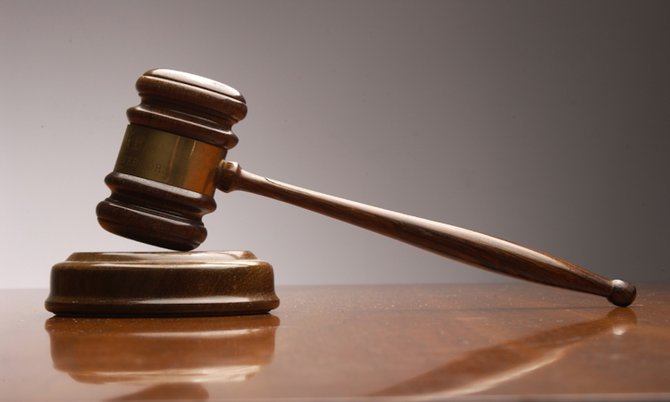 By NICO SCAVELLA
Tribune Staff Reporter
nscavella@tribunemedia.net
THE Court of Appeal has reserved its decision on whether it will accede to Grand Bahama businessman Edward Barrett's appeal of his four-year sentence for gun and ammunition smuggling.
In January, Barrett was sentenced to four years in prison by Magistrate Samuel McKinney for smuggling three guns and 248 rounds of ammunition through his import company in 2016.
Magistrate McKinney also ordered the Pink Close, Freeport resident to pay a $15,000 fine or face an additional year in prison.
According to the evidence led during trial, Bahamas customs agents found two high-powered rifles and 248 rounds of ammunition of various calibres stashed away in a flat-screen television, as well as a revolver in a Tide laundry detergent box.
The latter was found inside a blue bin containing groceries.
Barrett imported those items into Freeport, Grand Bahama, through his company, Sapona Import, on February 11, 2016 on behalf of Mary Jane Smith.
However, the magistrate noted during trial that Mary Jane Smith was an individual Barrett made up to conceal his gun smuggling activities.
Additionally, the evidence suggested Barrett's export/import licence had been cancelled by the Port Authority three years prior to the incident in question.
Barrett was at the airport to receive the items after requesting a private pilot to deliver the items from Fort Lauderdale, Florida. However, he did not fill out a C-44 form authorising him to clear the goods on Mary Jane Smith's behalf.
Barrett attempted to remove the television box before it could be inspected by customs officials, the court heard during trial. When an officer removed the television, the front and back became separated, revealing a disassembled Draco 7.62 rifle, a 9mm rifle and 228 rounds of ammunition.
Officers also removed a Tide box containing a .45 revolver and 20 rounds of ammunition.
Magistrate Samuel McKinney noted that Barrett had no delivery address for Mary Jane Smith, notwithstanding him claiming the goods on her behalf. Magistrate McKinney also said Barrett had prepared an invoice billing Mary Jane Smith $344 for him importing the items before the duty had been assessed.
In his testimony, however, Barrett claimed a police officer told him to make up the fake invoice, and that he was unaware of his licence being cancelled.
However, his testimony was dismissed as untruthful by the magistrate.
In March, the Court of Appeal upheld Supreme Court Justice Renea McKay's decision to grant Barrett bail pending his appeal.