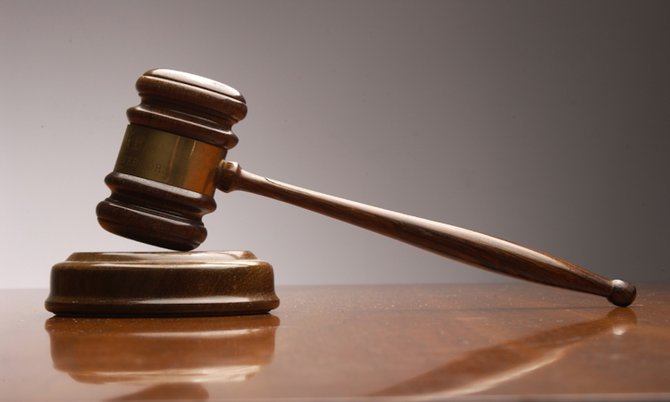 THE Cabinet Office yesterday confirmed Chief Justice Stephen Isaacs has been formally appointed to the substantive post after months of speculation.
The last substantive chief justice was Sir Hartman Longley, appointed in 2015. Stephen Isaacs was sworn in as acting chief justice last December.
Earlier this month, Prime Minister Dr Hubert Minnis told reporters his pick for the substantive post would be revealed "with time," remaining tightlipped over an issue that has languished for months with heavy criticism from the legal community.
In April, he said he would not be forced to appoint a chief justice and neither was he concerned about losing political capital over it.
Bahamas Bar Association President Kahlil Parker has publicly castigated Dr Minnis over the issue.
In April, Mr Parker told The Nassau Guardian that Dr Minnis has a "tremendous misapprehension" of the constitutional provisions relating to the appointment of a chief justice, adding the prime minister did not appear to grasp firmly the Constitution as a whole.
On Tuesday, Supreme Court judge Vera Watkins was sworn in as acting chief Justice of the Supreme Court by Governor General Dame Marguerite Pindling during a brief ceremony at Government House. This is a post she has filled various times in recent months.
To this, Press Secretary Anthony Newbold said it was likely Chief Justice Isaacs was out of the country.
Yesterday, the Cabinet Office release read: "It is announced for general information that in accordance with Article 94 (1) of the Constitution of the Bahamas, the prime minister, Dr Hubert Minnis, after consultation with the leader of the opposition, advised Governor General Dame Marguerite Pindling, to appoint Justice Stephen Isaacs as chief justice of the Commonwealth of the Bahamas with effect from July 9."