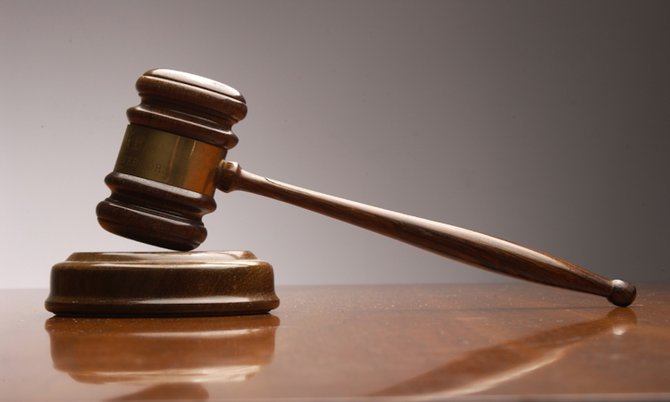 By NICO SCAVELLA
Tribune Staff Reporter
nscavella@tribunemedia.net
A 23-year-old Haitian woman and a 38-year-old Haitian man charged with illegal landing were both sentenced to three months in prison by a magistrate yesterday after it was revealed that they had been previously deported from the country.
Sherline Myrtil, of Cap Haitien, and Allande Alcy, of La Tortue, were sentenced after immigration officials revealed that both had been deported from the Bahamas in February 2018 and June 2017.
Myrtil and Alcy were two of 46 Haitians -- 38 men and eight women - to be arraigned before Magistrate Carolyn Vogt-Evans for illegal landing after being apprehended by Royal Bahamas Defense Force (RBDF) in waters off South Eleuthera on Tuesday.
Unlike their two fellow countrymen, however, the other 44, ranging in age from 17 to 68, were ordered to be deported from the country after pleading guilty to the single count of illegal landing with which they were charged after being picked up some 20 nautical miles south of Bannerman Town.
Towards the end of the arraignment, Alcy, with the assistance of an interpreter, explained that he had been living in The Bahamas since 1989.
He told the court that the reason he came back to The Bahamas after being deported in February is because he has a child here, and as her mother was deported three years ago, there is no one to take care of her.
Upon being questioned by the magistrate, Alcy further revealed that the child lives in The Mudd shanty town in Abaco with an aunt, Christiane Exantus.
Myrtil, meanwhile, who speaks and understands English, claimed she lived in The Bahamas for 14 years, attending Sandilands Primary School, L W Young Junior High School and then R M Bailey High School.
She claimed she resided in the Fox Hill area, and has a father who has some status in the country. However, she said she doesn't know her mother.
Nonetheless, the magistrate convicted Alcy and Myrtil and sentenced them accordingly, ordering that the other 44 be deported.
Upon convicting and sentencing the group, Magistrate Vogt-Evans stressed that the country needs to do a "little bit more" to curb the "influx" of illegal migrants to the country, charging that merely deporting them is evidently not a strong enough deterrent.
"It cannot continue this way," she said. "It cannot."
In May, 25 Haitians, with birthdates ranging from 1961 to 1998, were each arraigned on a single count of illegal landing, contrary to Section 19(1) and punishable under Section 19(2) of the Immigration Act.
It was alleged that on May 27, the 25 people -- 15 women (one pregnant) and 10 men, were found in Venice Bay, New Providence, having landed from a place outside The Bahamas without leave of an immigration officer.
At the time, Chief Magistrate Joyann Ferguson-Pratt ordered that they all be returned to their country "as soon as is reasonably practicable".
She also gave them a conditional discharge pursuant to Section 209 of the Penal Code, on the condition that they do not return to the country illegally.
However, the chief magistrate scolded them for their actions, telling them: "We cannot support you."
She said it was "not wise" for them to have taken a risk on their lives in making the voyage from Haiti to New Providence, noting that anything could have happened to the group while at sea.
According to RBDF reports, over 200 migrants have been apprehended by the law enforcement agency for the year.