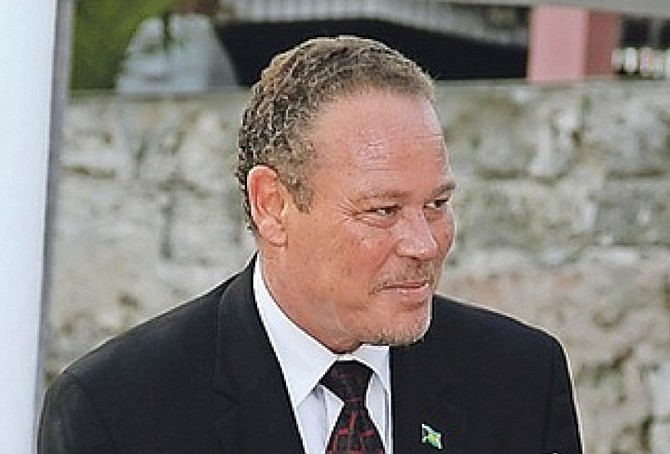 By RICARDO WELLS
Tribune Staff Reporter
rwells@tribunemedia.net
ATTORNEY General Carl Bethel suggested yesterday the government may reconsider previous amendments to the Bail Act which withdrew the authority to grant bail in certain offences from magistrates.
In an interview with The Tribune, Mr Bethel said he was aware of the concerns raised by Acting Chief Justice Stephen Isaacs last week, when he urged Parliament to give more than "lip service" to the issue of magistrates granting bail in certain matters.
Acting Chief Justice Isaacs, during his address to mark the opening of the new legal year, said stripping magistrates of the authority to grant bail in all but the most serious offences was "counter-productive" and had created nothing but "confusion" for magistrates and senior judges.
He argued instead of being a "crime fighting tool", the recent amendment only left magistrates open to the "potential of creating resentment toward the authorities by those young persons caught up in this conveyor belt process."
Responding yesterday, Mr Bethel said he didn't want to create an atmosphere where it seemed that he, or other members of the government, would be viewed as "engaging in a debate" with the acting chief justice on the matter.
The leader of government business in the Senate said: "Some things will probably happen, but we will see. We are looking at it. We have heard the complaints and we will work on it. We are looking at it."
Asked to further clarify the government's official position on the matter, Mr Bethel said he couldn't elaborate further, but asked The Tribune to remain vigilant on the topic.
The 2016 amendment to the Bail Act made charges of intentional libel, assault, stealing and a number of other previously bailable offences non-bailable in Magistrate's Court. It resulted in an increase in the number of people being remanded to the Department of Correctional Services and having to apply for a bond in the Supreme Court.
An earlier amendment removed the power of magistrates to grant bail for the offences of drug possession with intent to supply, certain firearms matters, rape, housebreaking, attempted murder and threats of death.
Last week, Acting Chief Justice Isaacs said what now typically happens in the Magistrate's Court, is defendants charged with minor crimes, typically "young offenders", ultimately find themselves remanded to prison.
Former Chief Justice Sir Hartman Longley echoed these sentiments last year, in the same forum.
Addressing scores of legal officials at the 2017 Legal Year opening ceremony, Sir Hartman called the 2016 amendment a "sore issue."
However, at the time, he indicated he had raised the issue with then Attorney General Allyson Maynard-Gibson, who he claimed shared his view.