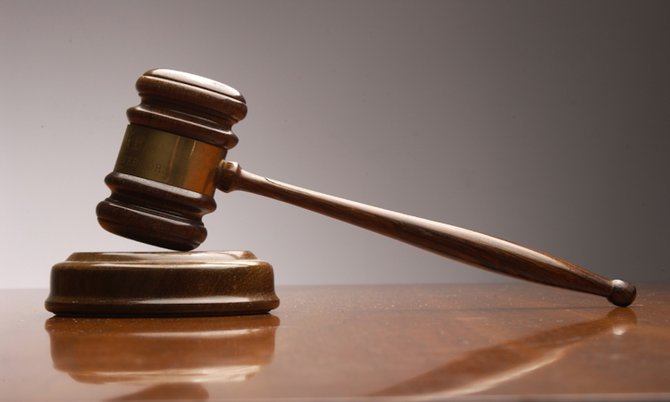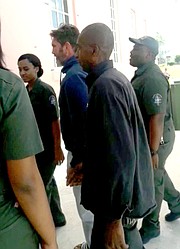 By DENISE MAYCOCK
Tribune Freeport Reporter
dmaycock@tribunemedia.net
TWO foreign nationals - a Jamaican and Irishman - were charged separately in the Freeport Magistrate's Court with overstaying their time in the Bahamas.
Douglas Barrington Douglas, 54, of Jamaica, was charged with working without a work permit and overstaying his time in the country. He appeared in Court three before Magistrate Rengin Johnson, pleaded guilty to the charges and was ordered to pay a $6,000 fine.
According to the particulars, Douglas was discovered working on a construction site on Hawaii Avenue doing mason work and was questioned by immigration officers about his legal status. He presented his Jamaican passport which revealed that he initially arrived in the country on November 14, 2013, and received a one-month extension which expired on December 27, 2013.
Douglas remained in the country overstaying his visitor's status by more than four years.
Magistrate Johnson ordered the accused to pay a $3,000 fine for each offence - overstaying and working without a permit. He was ordered to be deported to Jamaica on payment of the fine. By default, he is to serve nine months at the Bahamas Department of Corrections to run concurrently.
Irish national Breandan O'Maolchraoibhe, 44, appeared before Magistrate Johnson charged with overstaying. He pleaded guilty to the charge and was ordered to pay $3,000 fine or in default served nine months at the Bahamas Department of Corrections.
Mr O'Maolchraoibhe was discovered at an apartment in the Lucaya area on Wednesday. He arrived in Freeport on August 28, 2017, and was admitted for an initial period of three weeks. He did not seek to obtain a further extension.
The accused made a request of the court for some time to wind up his affairs before being sent out of the country. He told the court that he had a year lease on an apartment and some matters which must be disposed of.
Magistrate Johnson granted the Irishman 14 days to wind up his affairs and to report to the Immigration Department daily during business hours of 9am and 5pm. At the end of the 14 days, O'Maolchraoibhe is expected to be seen out of the country.