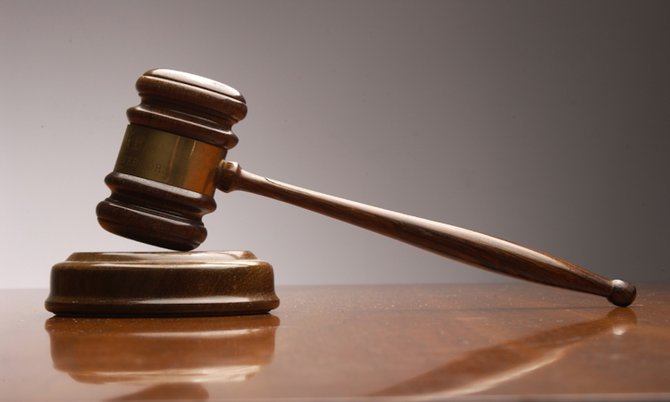 By NICO SCAVELLA
Tribune Staff Reporter
nscavella@tribunemedia.net
THE Court of Appeal has dismissed the appeal of a man seeking to contest his 15-year sentence for the role he played in the fatal armed robbery of a Cash for Gold employee in Grand Bahama five years ago.
Former appellate president Dame Anita Allen, with Justices Stella Crane-Scott and Roy Jones, dismissed Harrison Walkins' appeal concerning the January 19, 2013 armed robbery and murder of Christopher Outten at Deadman's Reef.
According to the evidence given during the trial, Outten and his wife, who were employed at US Gold/Cash for Gold in the Jireh Plaza, had left the store around 4pm They stopped at the automated teller machines of two banks before heading home.
Upon arrival at their residence, Outten was approached by a masked gunman and ordered to lie down. His wife escaped and ran to a neighbour's house for help. When she returned, she found her husband had been shot.
Walkins along with Zhivargo Collie, aka Shawn Collie, Valentino Bethel and Natario Walkins were all found guilty on conspiracy to commit armed robbery. Natario Walkins, Bethel and Collie were further convicted of murder and armed robbery.
On January 22, 2015, Walkins was sentenced to 15 years' imprisonment for conspiring to rob Outten.
He later appealed his sentence via a notice of appeal that contained five grounds, which included that inadmissible evidence was wrongly admitted; that the verdict was unreasonable and could not be supported having regard to the evidence, and that the sentence is "grossly disproportionate" having regard to the mitigating factors and exceptional circumstances of the appellant, and constitutes inhumane and degrading treatment in breach of article 17 of the Constitution.
All of Walkins' grounds ultimately failed, according to the ruling, and the appellate judges noted that while there was a fifth ground in his notice of appeal, "no arguments or submissions were advanced in relation to that ground; and that ground similarly failed."
"It was for all of the above reasons that we dismissed the appellant's appeal, and affirmed both the conviction of conspiracy to commit armed robbery, and his sentence of 15 years' imprisonment," the ruling said.