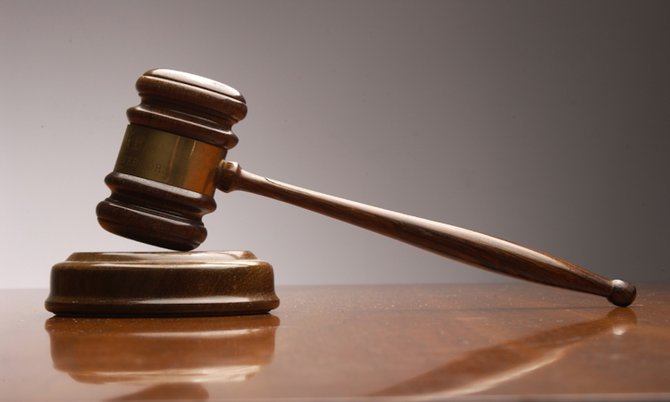 By RASHAD ROLLE
Tribune Staff Reporter
rrolle@tribunemedia.net
RATHER than appoint someone to the substantive chief justice post, Prime Minister Dr Hubert Minnis appointed Justice Stephen Isaacs as acting chief justice in December, sparking concerns among some senior lawyers that he has undermined the independence of the judiciary.
Yesterday, attorney Maurice Glinton, QC, said the move is without precedent. In addition, Wayne Munroe, QC, revealed he plans to raise concerns about this during the corruption trial of former Labour Minister Shane Gibson which is being heard in front of Justice Isaacs and is expected to resume tomorrow.
Hearing a case with such "political overtures" in front of an acting chief justice creates problematic appearances, Mr Munroe said.
"It's something we will have to bring to (Justice Isaacs') attention immediately," he added. "In fairness to him, to the public and to our client, the political directorate should give him an answer on whether they will appoint him to the substantive position or whether they are not going to do so. If we say there is some political dynamic to these prosecutions and this is an appointment only the prime minister could make, why would it not be fair to be concerned that this case is being heard by someone who is merely performing in an acting role?"
The most senior Supreme Court judge on the bench, Justice Isaacs was appointed acting chief justice last December after the retirement of Justice Hartman Longley.
Last year, the president of the Caribbean Court of Justice (CCJ), Sir Dennis Byron, criticised Guyana's history of filling top positions in the judiciary with people in "acting" roles, arguing such circumstances are beyond "what ought to be acceptable in a modern democracy where respect for the rule of law is maintained."
Controversy has also erupted in Jamaica where critics recently warned that Jamaican Prime Minister Andrew Holness' appointment of an acting chief justice impinges on the independence of the judiciary as it creates the appearance that a probationary period has been imposed on someone who is awaiting appointment to the substantive post.
"It is just not the thing that you do," Mr Munroe said. "When you have a Supreme Court judge, you may have someone act in that role for a while because it's the first time they are doing it and you don't know how they will perform. But with a judge who is a senior justice, you have seen him for some time. What else does he have to demonstrate to you? Do you want him to demonstrate loyalty to you? Because if so, that's not appropriate given the separation of the judiciary from the executive."
A number of persons have served as acting chief justices in The Bahamas in the past but it is irregular for such an appointment to be made while the substantive post is vacant, both Mr Munroe and Mr Glinton said.
"You've always had an acting chief justice but it's been like having an acting prime minister when the prime minister is away," said Mr Munroe. "When the substantive office holder has been out of the jurisdiction, an acting person is appointed, but never have we had as far as I can recall someone appointed acting chief justice when there is a vacancy in the substantive post. It shows poor planning because unless a chief justice dies, you have advanced notice of him leaving his post. There really is no excuse. Just as in Jamaica and Guyana, everyone believes this is something that shouldn't happen."
For his part, Mr Glinton said: "The minute Justice Isaacs' acting chief justice role was announced, I called another senior lawyer, in fact a former chief justice, and I said to him this was something which ought not to have been done because one does not have an acting chief judge unless there is at the time someone who is holding the substantive office. It was all right when Justice Longley was chief justice and he was out the country on business or in the country and for health reasons could not perform the duties of his office. But it's not all right in this case. My concern is the prime minister is really not being properly advised and it raises some really serious questions.
". . . One is that the independence of the judiciary is being undermined and the other is this issue of security of tenure."
The Minnis administration did not respond to The Tribune's request for comment on this matter before press time yesterday.