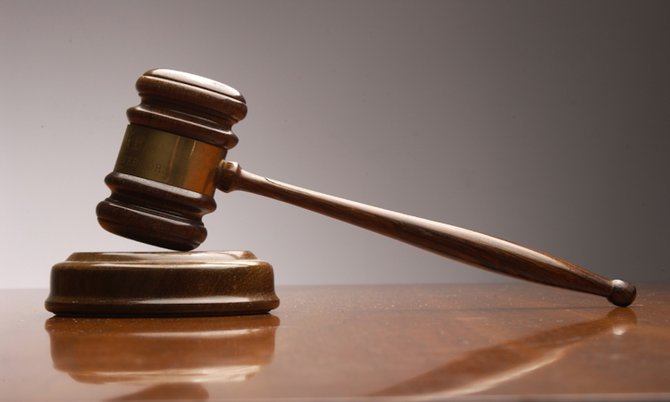 By NICO SCAVELLA
Tribune Staff Reporter
nscavella@tribunemedia.net
A SUPREME Court judge yesterday ordered the unconditional release of three detainees from the Carmichael Road Detention Centre after ruling they were all "unlawfully detained" by immigration officials between October 2017 and January of this year.
Justice Gregory Hilton, in three separate judgments, ruled that Emmanuel Simeon, Mirlene Corvil and Fanel Gassant were all detained by immigration officials "contrary to the provisions of the law" and that their continued detention would be unlawful.
Justice Hilton said the Department of Immigration did not utilise the procedures outlined in the Immigration Act "for reasons best known to themselves" concerning the three detainees, and that there was no other basis on which they could be held and detained.
Justice Hilton also ruled that undetermined costs are to be granted to those three individuals, to be taxed if not agreed.
Regarding another detainee, Ricardo Johnson, who has a spousal permit, Justice Hilton ruled that his arrest and detention from November 2017 to December 8, 2017 was unlawful, however, he dismissed Mr Johnson's writ of habeas corpus application as he was released from custody prior to the issuance of the writ on December 8.
Regarding William Oneil, who was born in The Bahamas, Justice Hilton ruled that while his original arrest by immigration officials on January 8, 2018, was lawful, he could not have been detained for any more than 48 hours, thus making his continued detention up to January 23, 2018, unlawful.
Justice Hilton granted costs to Mr Oneil to be taxed if not agreed.
Regarding Mr Simeon, Ms Corvil and Mr Gassant, they would have all been arrested and subsequently detained at the CRDC at various times between October 26 and December 19, 2017, when they were released on bail pending the determination of their respective matters before Justice Hilton.
According to their respective rulings, none of those individuals were charged with any offences under the Immigration Act or any other criminal statute and never taken before any court. Neither were any of them served with a deportation order or a detention order. The same applied to both Mr Johnson and Mr Oneil.
Yesterday, attorney Fred Smith, QC, heralded Justice Hilton's rulings and said they note "exactly the same thing as judgments that have been set by the Supreme Court since the 1980s" when he started habeas corpus cases.
"Justice Hilton is merely repeating for the benefit of the government again that The Bahamas is governed by the rule of law, and there is an Immigration Act, there is a Criminal Procedure Code and there is a Constitution, which says everybody is presumed innocent and you cannot simply hold people indefinitely, either at Fox Hill or the detention centre, without charging them with an offence," he said.
Meanwhile, the hearing over the emergency stay of Justice Hilton's landmark ruling concerning Bahamas-born deportee Jean Rony Jean-Charles was adjourned to today at 2pm for a mention hearing.