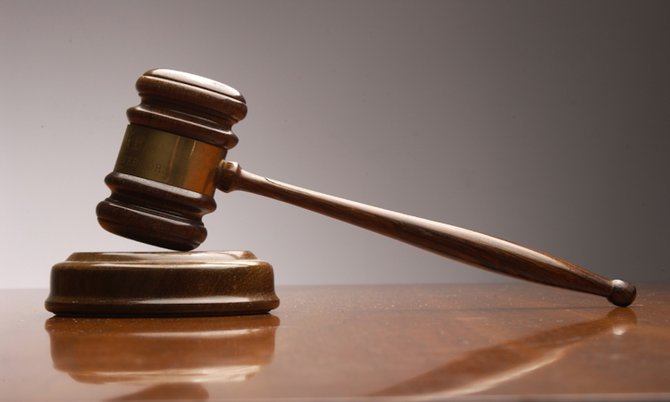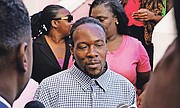 By RASHAD ROLLE
Tribune Staff Reporter
rrolle@tribunemedia.net
THE Jean Rony Jean-Charles case was adjourned again on Friday as lawyers for the Bahamas-born man and the Office of the Attorney General were unable to agree to terms that would fast-track the case to the Court of Appeal.
The parties have hoped to avoid lengthy back-and-forth arguments as they aim to stay Supreme Court Justice Gregory Hilton's recent ruling in the matter. They desire a "clean path" towards the Court of Appeal without "procedural skirmishes," lead attorney for the AG's office, Loren Klein, said in court. He added the parties have agreed on 95 per cent of the issues that would help fast-track the case, but encountered a "fork in the road" that has given rise to an irreconcilable difference.
That complication appeared to concern whether Mr Jean-Charles should be allowed to apply for status before his case is fully adjudicated at the appellate courts. Mr Jean-Charles' lawyer, Fred Smith, QC, said his client will apply for citizenship within the "next few weeks."
Otherwise, the parties have agreed to at least two key terms, that the government would not arrest, charge, interfere with, detain or remove Mr Jean-Charles from the Bahamas based on his immigration status' pending appeal; and that Mr Jean-Charles' lawyers would set down its desire for a hearing of an assessment of damages pending the appeal.
After the adjournment, Mr Bethel told reporters: "We will continue in our discussions with the other side. What is most important to us from a policy point of view is that we have a clean, unimpeded and rapid approach to the Court of Appeal without side issues and we can have a clear determination of all of the legal issues posed by this case by the Court of Appeal. That is the intent and I think both sides to this issue share the same strategic goal and whatever the impediment that occurred today was, I'm sure we will find a way to get over that on Monday so we can cease bothering Justice Hilton and get before the Court of Appeal where we can get an authoritative determination of these issues. They're never going to be settled at this level because there is a ruling; one party agrees, the other party does not. We have to go to another tribunal and get there as quickly as possible."
For his part, Mr Smith, in an effort to prove Mr Jean-Charles' deep ties to the country, produced a letter from CV Bethel confirming Mr Jean-Charles attended that school, as well as Wilton Albury Primary School, TG Glover Primary School, Flamingo Gardens Primary School and SC McPherson Junior High School. "This is a man who has embedded roots in the Bahamas," Mr Smith said.
The case was adjourned to 2.30pm Monday.