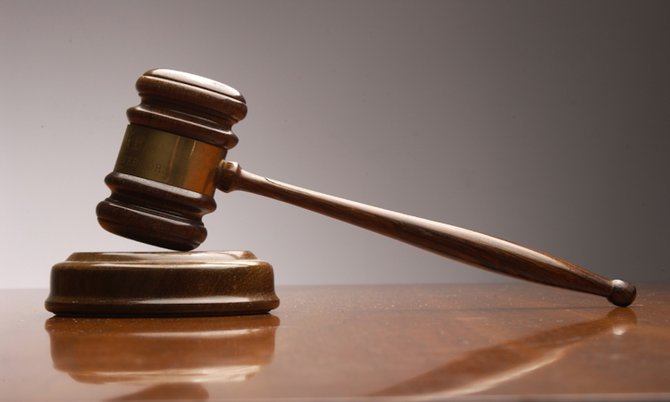 By NICO SCAVELLA
Tribune Staff Reporter
nscavella@tribunemedia.net
THE COURT of Appeal has quashed the sentences of two Nassau Flight Services employees previously convicted for possession of dangerous drugs with intent to supply and conspiracy to commit that offence concerning a 2016 incident at the Lynden Pindling International Airport.
Appellate judges Jon Isaacs, Stella Crane-Scott, and Milton Evans quashed the three year sentences of Kevin Sweeting and Alex Turnquest on Monday concerning the discovery of some two kilos of cocaine in the glove compartment of a water truck at the airport in January 2016.
Mr Sweeting and Mr Turnquest were previously arraigned before then Magistrate Andrew Forbes alleging that they each conspired with others to possess two packages of cocaine with intent to supply the same to another at LPIA on January 22, 2016.
According to the prosecution, security personnel stopped a water truck driven by Nassau Flight Services employee Cordero White as it was about to enter the area termed "Gulf 3". That vehicle was searched and two packages of cocaine were discovered in the glove compartment.
Both Mr Sweeting and Mr Turnquest were ultimately sentenced to three years for conspiracy to possess dangerous drugs with intent to supply. White was sentenced to three years after being convicted on both possession of dangerous drugs with intent to supply and conspiracy to possess dangerous drugs with intent to supply.
The Tribune understands that both Mr Sweeting, represented by Ryszard Humes, and Mr Turnquest, represented by Bandele LaFleur, relied on similar submissions concerning their convictions.
Regarding Mr Sweeting, Mr Humes contended that his client's appeal ought to be allowed on several grounds, namely that Magistrate Forbes wrongly rejected evidence during the trial; that he took extraneous matters into consideration; his decision was erroneous in point of law regarding the issue of lies; and that his decision could not be supported by the evidence.
Regarding the latter, Mr Humes submitted there was no evidence Magistrate Forbes could have relied upon to convict Mr Sweeting for conspiracy to possess dangerous drugs.
Mr Humes further submitted that there was no evidence of a common purpose to commit the offence in question, and that "sole reliance" was placed by the Crown on the records of interview of the three men, which he submitted was "exculpatory", or vindicatory in any event.
Mr Humes also charged that as Crown witness Henry Adderley, the shift supervisor, stated during trial that he left the work vehicle unlocked with the windows down for three hours prior to it being used by White, that allowed other personnel "total access" to "secrete" the drugs into the truck's glove compartment.