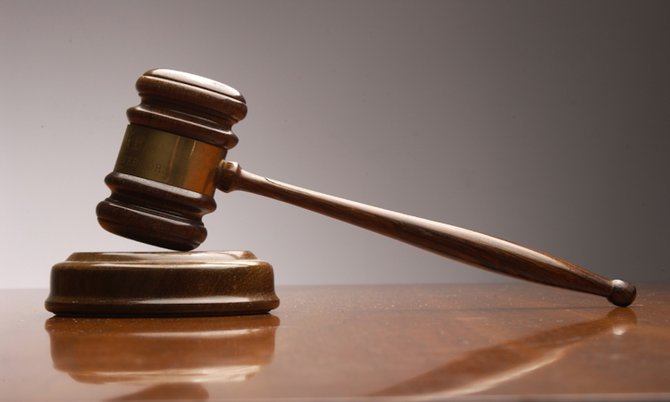 By RASHAD ROLLE
Tribune Staff Reporter
rrolle@tribunemedia.net
A BAHAMIAN man living in Atlanta has been declared a fugitive in the United States, going missing days before a jury found him guilty of rape, aggravated sexual battery, child molestation and cruelty to children in the first degree.
Don Martin, 45, is alleged to have committed the crimes against a 13-year-old child. He is said to have fled five days into his trial.
In a media release about the case, the Office of the Fulton County District Attorney said Atlanta police responded to a private residence on 2011 about a sexual battery call.
"When the officer and investigator arrived, they were met by a young girl who said Don Martin had touched her private parts repeatedly for several years at locations in College Park and Atlanta," the DA's office said. "The victim said Martin began touching her private areas with his hands in 2005 when she was seven years old. The victim said the abuse continued for six years until she was 13 years old.…She further stated that the defendant would visit her home on a regular basis and Martin would often stay overnight. The guardian said the victim would sleep upstairs while Martin would sleep downstairs, and she was unaware of any sexual abuse. Atlanta police closed the case in 2011 when the victim failed to attend a forensic interview and the defendant provided an alibi.
However, the Atlanta police investigator reopened the case in 2014, because the victim's legal guardian contacted APD to report that the victim was repeating her prior allegations against Martin…The victim disclosed that Martin raped her in her bedroom on one occasion. The victim said her little brother and her legal guardian were in the home when some of the sexual assaults occurred. Martin would molest the victim when she was watching television in her bedroom."
The victim told authorities Martin molested her more than 30 times between 2005 and 2011 and recalled being sexually assaulted on her 12th birthday.
Martin was released on a $15,000 bond with an ankle monitor shortly after his arrest in 2014.
A purported Facebook profile with his image suggests he has more than a dozen Bahamians as Facebook friends.
Bahamian police were asked yesterday if they are on the look-out for him. They did not respond before press time.
US authorities have said Martin is originally from the Bahamas.