UPDATE: On Wednesday, press liaison officer, Superintendent Shanta Knowles said the murder count stood at 86; however she clarified on Thursday that she presented the wrong information and the actual count was 83 up to press time. There were 118 murders this time last year, according to The Tribune's records. This represents a decrease of 30 percent in murders according to The Tribune's calculations.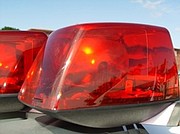 By MORGAN ADDERLEY
Tribune Staff Reporter
madderley@tribunemedia.net 
THERE have been 86 murders for the year thus far, police press liaison officer Superintendent Shanta Knowles revealed yesterday. 
This represents a 27 percent decrease in murders, according to The Tribune's records, when 118 murders had been recorded by this time last year.  
Police officers also revealed the traffic fatality count for the year currently stands at 59 — while the total for 2017 was 54 according to Royal Bahamas Police Force crime statistics released in January.  
However, officers also noted there has been a decrease of 14 percent in armed robberies in comparison with this time last year. 
Police provided these reports during a press conference held yesterday where officers provided holiday safety tips for motorists, pedestrians, business owners, and the general public. Officers also noted increased patrols have been implemented for this season.  
When asked about the murder count, Supt Knowles told reporters: "We hate to put a number on someone's life, but for the purpose of you knowing the count I think we are at number 86 for the year, and we're hoping that we don't go any further with that.  
"So that is why it is important for us to teach our young people, especially our young men, to resolve conflicts without violence. (That is why we) ask people to be aware of where they're going, who they're with, and what is going on around them."
Regarding traffic fatalities, Superintendent Mareno Hinds, acting officer-in-charge of the Traffic Division on New Providence, said the current count stands at 59.  
"We've seen an uptick this year when compared with last year," Supt Hinds admitted. "However, fatalities are nothing that you can necessarily measure because as far as 10 years ago, the numbers were even greater than the numbers we have now.  
"So we do see some progress, the Bahamian public they're adhering to the information that we're providing them. We recognise that persons are not driving as recklessly as they have in the past, and so we see a fluctuation from year to year as it were."
According to the RBPF crime statistics released in January, a total of 54 people died as a result of traffic fatalities in 2017.  
Last year's traffic fatality statistics represent an increase in the number of traffic related deaths when compared to 2016, which recorded 44 traffic related deaths. In 2015, there 55 traffic related deaths— the most in a year since 2009, when 56 people were killed. 
Supt Knowles also noted there has been a decrease of "about 14 per cent" in armed robberies.  
"Despite the fact that we are still seeing them, we are still at a decrease as compared to the very same time last year," Supt Knowles added.  
With the holiday season underway, the RBPF has also increased patrols. 
"We have definitely increased our patrols," Supt Knowles said. 
"We have taken officers out of our administration areas - I think you understand the importance of our administration to run the organisation…but we have scaled down on the amount of officers in those administration areas and put them on the streets." 
The officers will make use of newly blessed plain and uniformed vehicles. 
"This morning we prayed for some of the (new) vehicles that have been issued and are already on the street, are in use," Supt Knowles continued. "And those vehicles will be in use by many of the officers. So yes, our patrols have increased both plain clothed and uniformed vehicles." 
While these added measures will be in place, officers are still cautioning the public to be safe during this holiday season. 
Businesses are advised to help minimise the risk of armed robberies by making use of video surveillance equipment and ensuring it is working, installing an emergency or panic alarm, keeping the business well lit, and making bank deposits at least once a day. 
Businesses are also advised to make use of security measures such as armoured cars. Supt Knowles also noted police officers can assist the public in this area. 
"We would encourage those business owners who cannot afford the services of armoured vehicles and need to make their deposits to make use of the police assistance," she told reporters yesterday. "Call the police control room or the nearest police station what assistance…can be rendered to you."
In the event of a robbery, employees are instructed to stay calm, keep their hands in sight, and get a look at the robber without staring.  
After a robbery, workers are advised to lock the doors, call the police and not touch anything the robber may have touched.  
Police also gave tips to ward off home fires. Chief among these were inspecting Christmas lights for excessive wear before using them, keeping paper wrappings and curtains away from Christmas lights, and turning off Christmas lights before going to bed. 
Christmas trees that are fresh cut should also be watered regularly and it should be ensured that artificial trees are fire retardant.