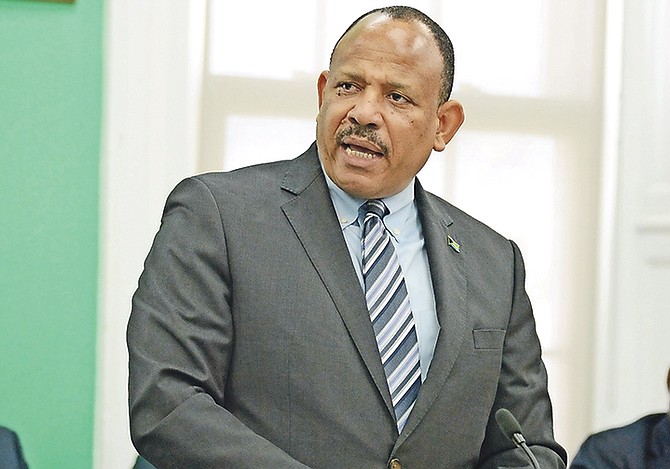 By AVA TURNQUEST
Tribune Chief Reporter
aturnquest@tribunemedia.net
THE number of confirmed cases of swine flu in the country has risen to four, according to Health Minister Dr Duane Sands.
Yesterday, Dr Sands said around 2,500 people have been vaccinated since the onset of the 2018-2019 influenza season.
He could not provide any details on the latest victim, who was presently in hospital for treatment.
"I want to separate the discussion from swine flu," Dr Sands told reporters outside Cabinet, "it sounds good, it sounds interesting. We are talking about seasonal influenza, and H1N1 has been tied to that term swine flu but it doesn't really help the public to understand.
"We are concerned that everybody understands the significance of flu. So the fact that the H1N1 subtype is one of the types of flu, doesn't mean that the others are not serious. So what we'd like everybody to know is that you can protect yourself, you can protect your family, you can do it for free, go get your immunisation, make sure you use good hygiene, make sure you use good respiratory hygiene and that is where the focus is."
The United States-based Centre for Disease Control (CDC) has maintained that an annual flu vaccine is the best way to protect against influenza and its potentially serious complications.
The organisation recommends that everyone six-months and older be vaccinated.
Dr Sands has also strongly urged people, especially those in the high-risk category, to get the shot.
Those in this category are healthcare workers, day care providers and school teachers, children between six months and five-years-old, the elderly, persons with chronic, non-communicable diseases, women who will be pregnant during flu season and obese persons.
Last year, the US estimated that more than 80,000 died of the flu and its complications.