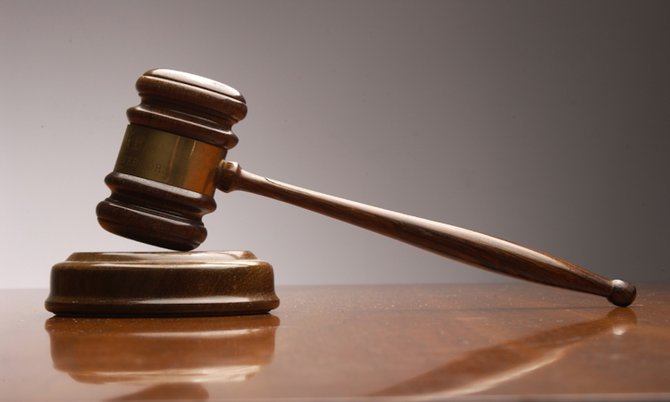 By RICARDO WELLS
Tribune Staff Reporter
rwells@tribunemedia.net
A 19-year-old man was convicted and sentenced to two years in prison yesterday after pleading guilty to two firearm-related charges in connection with the discovery and seizure of 100 live shotgun rounds found in his luggage earlier this week.
Randall Riley, of Blanket Sound, Andros, was charged before Magistrate Kara Turnquest-Deveaux on one count of introducing ammunition into The Bahamas and one count of possession of ammunition with intent to supply.
Last Tuesday, Riley was stopped and questioned at Lynden Pindling International Airport, concerning four packages discovered in his luggage.
Riley informed officers the packages contained 25 live 20-gauge shotgun rounds each. He admitted he had no licence to possess them. He was taken into custody, cautioned and questioned further.
While in court yesterday, Riley accepted these facts, but insisted he told the officers the ammunition was purchased abroad at the request of his uncle, who holds a licence to possess the rounds.
His attorney, Mary Bain-Charlton, told the court her client was in the process of concluding a three-month trip to the United States when he called his father back in Andros to ask if there was anything he needed to bring home.
Riley said it was at this time his uncle, who he did not name, requested the ammunition. The 19-year-old said he then contacted aviation officials in the United States to inquire about how best to transport the ammunition back to The Bahamas.
He said he was told he would be allowed to carry the packages in his luggage, as long as they didn't exceed 11 pounds in total.
Riley insisted he thought his actions were within the confines of the law.
Magistrate Turnquest-Deveaux sentenced Riley to two years on each count.
The sentences are to run concurrently at the Bahamas Department of Correctional Services.
Riley has seven days in which to appeal the ruling in the Supreme Court.