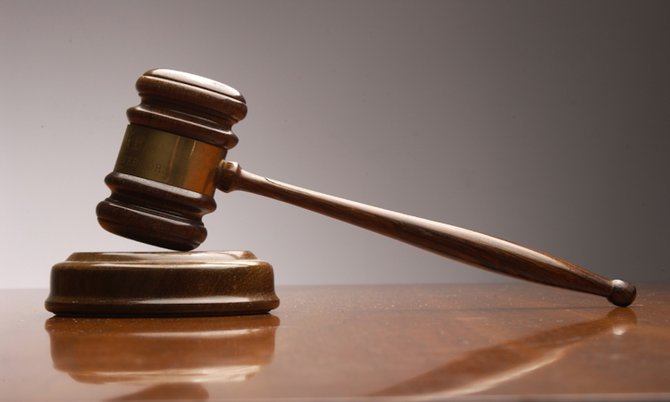 By DENISE MAYCOCK
Tribune Freeport Reporter
dmaycock@tribunemedia.net
A 21-year-old man was charged with possession of dangerous drugs in the Freeport Magistrate's Court on Friday.
Richard John Fox appeared before Magistrate Charlton Smith in Court Two where he pleaded guilty to possession of Indian Hemp. He also pleaded guilty to two traffic offences, stemming from a warrant of arrest issued in April.
According to the particulars, the accused was arrested on August 29 at Freeport after police discovered a silver foil wrap containing marijuana in his underwear.
Fox told the Court that the marijuana was for his personal use to smoke because he suffers from heart palpitations, chest pains, and asthma.
He said that smoking marijuana reduced his heart rate at nights and relieved his asthma symptoms.
When Magistrate Smith asked whether a doctor had prescribed that he smoke marijuana, Fox said that it was his uncle who had suggested he smoke it to slow down his heart rate.
"Are you employed?" asked Magistrate Smith.
Fox told the Court that he was employed with a local sub-contractor as a fire watcher at the Grand Bahama Shipyard, but said that he had not worked in the past three months because of the slowdown in work at the shipyard.
Fox had no antecedents, and promised he would not smoke marijuana anymore or get into any trouble.
Considering Fox's age and the fact that he has no prior criminal record, Magistrate Smith granted him a conditional discharge and ordered that he keep the peace for six months, attend drug counselling and take random drug testing at the Department of Rehabilitative Services.
He also ordered Fox to perform 150 hours of community service and compensate the public $250 for the exercise.
"If you comply with all of these conditions, I will grant an absolute discharge," the magistrate said. But if you fail, you will be subject to a $1,500 fine and six months at the Bahamas Department of Correctional Services," he said.
The matter was adjourned to January 21 for review.
On the traffic matters, Fox pleaded guilty to driving a motor vehicle with dark tinted windows and driving an unlicensed motor vehicle.
According to the particulars, at about 7.20pm on April 3, 2018, at Freeport, the accused drove a grey Chevrolet Cavalier with dark tinted windows. He was also accused of driving the unlicensed vehicle on the same date and place.
Magistrate Smith asked Fox why he had not attended court on the traffic matters in May. Fox replied that he did not have any money at the time to pay for the fines as he was unemployed at the time.
Fox was ordered to pay a fine of $250 for driving an unlicensed motor vehicle; $75 for dark tinted windows; and $75 for the warrant issued for his arrest. In default, Fox is to serve 14 days in prison.