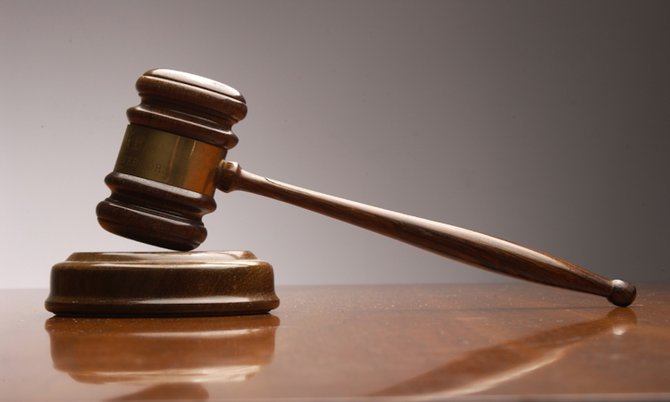 By RICARDO WELLS
Tribune Staff Reporter
rwells@tribunemedia.net
AN American man was convicted yesterday and sentenced to three years in prison in connection with a drug seizure at the Lynden Pindling International Airport over the weekend.
Tommy Lee Williams, 30, of Miami Gardens, Florida, stood before Deputy Chief Magistrate Subusola Swain, faced with several drug related charges in connection with the August 18 discovery.
It is alleged on the day in question, Williams presented himself to a US Customs Border Patrol officer for pre-clearance at the airport with a grey carry-on bag, was screened and cleared to go upstairs to his gate. 
However, officers were suspicious of him and took him back to the screening area, where a secondary search of his bag was conducted and three packages of suspected cocaine were discovered.
The drugs weighed 6.4 pounds and have a street value of $43,000.
Williams, at the time of the discovery, confirmed the bag was his, but he opted not to answer anything further.
Williams yesterday pleaded guilty to one count each of possession of dangerous drugs with intent to supply, conspiracy to possess dangerous drugs with the intent to supply, conspiracy to export dangerous drugs from the Bahamas and taking preparatory steps to export dangerous drugs from the Bahamas.
On the four charges Williams was sentenced to three years respectively, with the sentences to run concurrently.
Prior to handing down her sentence yesterday, Deputy Chief Magistrate Swain asked Williams if he was able to communicate with representatives at the United States Embassy in the Bahamas, to which he replied yes.
Williams indicated he was also successful in sending some form of communication to his family in Florida via the embassy.
However, he said up to the time he was arraigned yesterday, he was unsuccessful in receiving any form of response.
He also issued an apology to the court, indicating it was his first offence at any level - "an isolated incident," he said.
The father-of-five also issued a separate apology to his family.
Williams was not represented by an attorney in the matter.
Deputy Chief Magistrate Swain, before turning him over to officers, ordered that all drugs recovered in the case be destroyed and informed Williams he has seven days to appeal her sentencing.