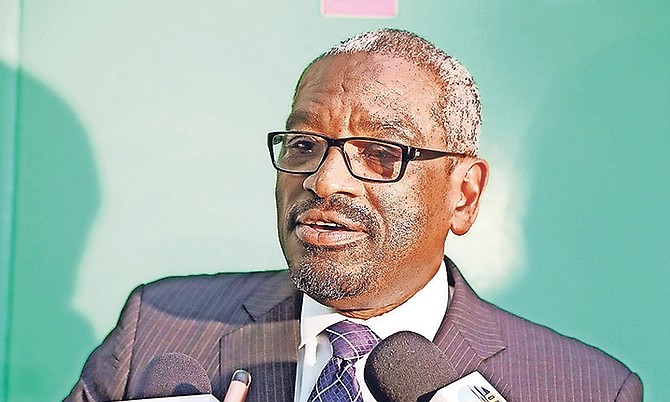 By RASHAD ROLLE
Tribune Staff Reporter
rrolle@tribunemedia.net
PRIME Minister Dr Hubert Minnis has instructed the chairman of the Public Disclosure Commission to give the Office of the Attorney General information on the officials who have failed to make their annual disclosure of assets and liabilities in accordance with the Public Disclosure Act, Press Secretary Anthony Newbold said yesterday.
Anyone who fails to make their disclosures are liable to a $10,000 fine and/or two years in prison. Only the Attorney General can initiate proceedings against such people, and only the prime minister or the leader of the opposition can prompt his involvement.
PDC chairman Myles Laroda said yesterday two senators have not yet filed their annual disclosures.
"There are two outstanding as of 10.15am today (Tuesday)," he said.
Asked how many people missed the March 31 deadline, he said: "There were a few people who had missed the March 31 deadline. The communication I shared with the prime minister and the leader of the opposition (Tuesday) morning was that there were two outstanding (senators) who had not submitted their declaration of which he instructed me with regards to dealing with those two."
Asked if he will also give the Attorney General information about those who missed the March 31 deadline but have since filed their disclosures, he said he did not yet know.
"My instructions were particular," Mr Laroda said. "I can't give specifics on that because we won't meet as a commission until the first week in September so we're going to have to go through probably some other communications with regards to the whole picture which includes some of the questions you're asking me now. I can't give a specific response because I don't have the answer for that yet."
For his part, Official Opposition Leader Philip "Brave" Davis said the PDC should provide information to the Attorney General's Office about all officials who missed the deadline for disclosures, not just those with outstanding disclosures as of yesterday.
"I think in keeping with the promises made during the campaign by the prime minister the information given to the Attorney General should include persons who did not meet the deadline," Mr Davis said.
In opposition, Dr Minnis often criticised then-Prime Minister Perry Christie for not holding officials who failed to make disclosures accountable.
In 2014, he called for such people to be arrested.