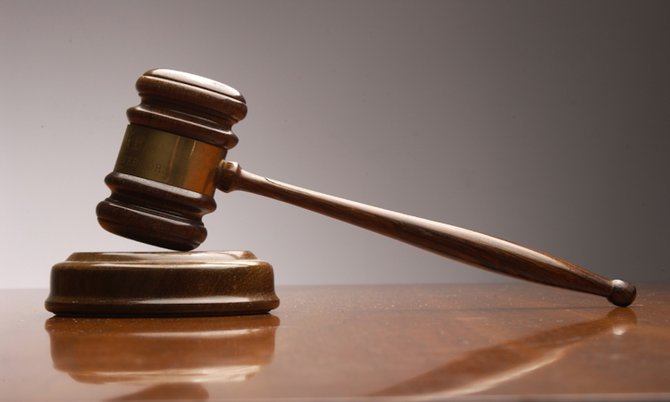 By RICARDO WELLS
Tribune Staff Reporter
rwells@tribunemedia.net
A SUPREME Court judge on Friday discharged a jury empaneled to hear the murder trial of Ashley Hield, taking the necessary steps to recuse herself of the case on the grounds of potential bias.
Senior Justice Vera Watkins made her decision following two days of formal discussions with both the prosecution and defence in the case after it was recognised that she is a relative of the prosecution's key witness in the case.
Hield, 24, is accused of the beating death of John Frazier, 64, between August 24 and 25, 2015.
Initial reports indicate that Frazier was in the process of changing a tyre near Collins Avenue and Gibbs Corner when he was attacked.
Hield has pleaded not guilty to the offence.
On Thursday, Justice Watkins abruptly ended proceedings during the opening moments of Ronald Scott's testimony.
Scott was lined up as the prosecution's key witness in its case against Hield.
Before asking him to leave the court Thursday, Justice Watkins asked Scott to give his mother's name.
The reasoning behind the question was not immediately made clear, however, on Friday Justice Watkins revealed that through the process of identifying himself and his purpose for being in the area of the crime scene on the morning in question, she recognised Scott as a "first-cousin," one she was "not too familiar with."
In his brief testimony Thursday, Scott said while at his brother's Strachan's Corner home, he saw two men running away from Thompson Lane.
In the process of making the point, Scott disclosed his brother's full name.
Justice Watkins indicated that once the connection was established, she viewed it as best to make both sides aware and raise the potential for a recusal.
That decision came shortly after noon Friday, with Justice Watkins insisting the need to avoid any and all potential for bias in the case.
She said given her role in the matter, having to at some point hand-down a sentence if the accused is found guilty by a jury, she did recognise that questions could be raised over her relationship with the prosecution's key witness and various members of their immediate family that intertwine regularly.
After hearing the inputs of both sides on her decision to pursue a recusal in the case, Justice Watkins discharged the jury which was empaneled earlier in the week under Chapter 28 (1) of the Juries Act of the Bahamas.
Justice Watkins said she would turn the case to the Supreme Court Registrar to have it transferred to another court, with the recommendation that the case be heard "sooner, rather than later."
Attorney David Cash represents Hield.