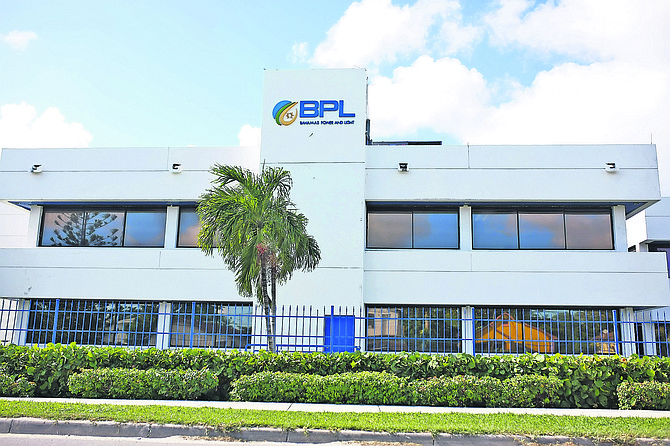 By AVA TURNQUEST
Tribune Chief Reporter
aturnquest@tribunemedia.net
A NEW board of directors has been appointed at Bahamas Power and Light following its shock dissolution earlier this week.
Works Minister Desmond Bannister confirmed the new appointments in a statement on Friday.
Of the six posts vacated on Tuesday, board member Ferron Bethell has retained his post.
The statement read: "In accordance with the provisions of section 8 of the Electricity Act, the following appointments have been made to the Board of the Bahamas Electricity Corporation with immediate effect as at the 17th day of July, 2018: Chairman: Dr. Donovan Moxey; Deputy Chairman: Mr. Stephen Holowesko, members: Mr. James Moss, Mrs. Debra Wood, Mr. Ferron Bethell, and Mrs. Viana Gardiner."
In a statement on Wednesday, Mr Bannister explained the nation's electricity provider needed new leadership because the former board was "locked" in dispute on every critical issue at great cost to the company.
He said the relationship among board members had "deteriorated", but added the appointment of a new board was not a negative reflection in any way of the achievements and integrity of the outgoing board.
Sources close to the matter told The Tribune the minister demanded the resignations from the remaining board members after three of them - vice chairman Patrick Rollins, Ferron Bethel and Whitney Heastie, BPL's CEO – voluntarily resigned first. It was alleged the remaining three - Chairwoman Darnell Osborne, Nick Dean, and Nicola Thompson - further requested a meeting with the prime minister to air their concerns.
It is unclear what became of this purported meeting.
In an interview with The Tribune on Tuesday, one ex-board member who spoke on the condition of anonymity, pinned issues on Ms Osborne's leadership.
Ms Osborne rejected those allegations telling The Tribune her record spoke for itself, but declined to speak to the resignations or what caused them.
"I am a champion for good corporate governance, transparency and accountability," Ms Osborne said in response to questions from The Tribune on Tuesday. "My record speaks for itself. I work on behalf of the Bahamian people and transparency and accountability is how I conduct business."
She maintained that claims to the contrary were part of an effort to "spin" the true picture of what took place concerning the board and its members.