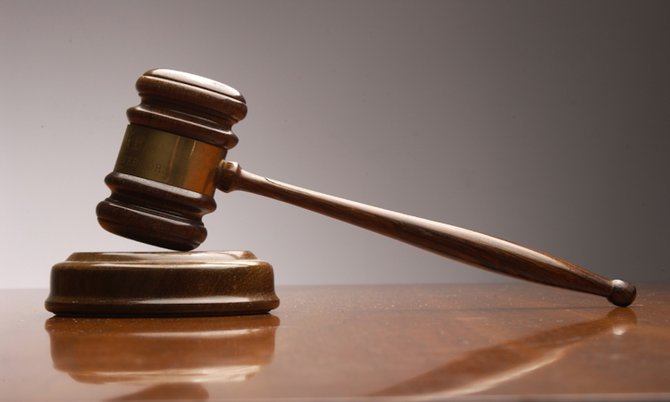 By RICARDO WELLS
Tribune Staff Reporter
rwells@tribunemedia.net
A 31-year-old man was convicted and sentenced to two and half years in prison yesterday after he was found guilty of two firearm-related charges stemming from the discovery and seizure of a pistol and ammunition in May.
Kevin Wright, the operator of an import/export company, received his sentence from Magistrate Samuel McKinney in connection with the seizure of a Luger pistol discovered in a taped box in the trunk of his car during an early morning stop.
Wright had initially faced the charges along with a female passenger, however, prosecutors withdrew the charges against his co-accused.
On May 26 Wright was found in possession of the pistol, as well as several unfired rounds of ammunition.
According to initial police reports, shortly before 4am, officers approached Wright's parked car in the area of the Centreville Food Store, asked the accused and his passenger to get out of the vehicle and informed the pair they were suspected of possessing dangerous drugs.
Officers searched the car and the couple during which the weapon and ammunition were discovered in the trunk of the car in a taped box.
Wright and his passenger were taken into custody.
Before sentencing Wright, Magistrate McKinney noted possession of any unlicenced firearm is considered a serious offence given the nature of gun violence in the country.
In accepting the nature of his case, the particulars of his business operation and the impending birth of his first child with his fiancée who sat in court during the arraignment, Magistrate McKinney said notwithstanding the defendant's upstanding nature, he could not overlook all the possible outcomes if Wright had opted to use his illegal gun in a criminal manner.
He said the maximum of seven years was not appropriate in the circumstances, opting to impose a custodial sentence of two and half years on the count of possessing a firearm and one year on the count of possessing ammunition.
The sentences are to run concurrently at the Bahamas Department of Correctional Services (BDCS).
Wright has seven days to appeal the ruling in the Supreme Court.