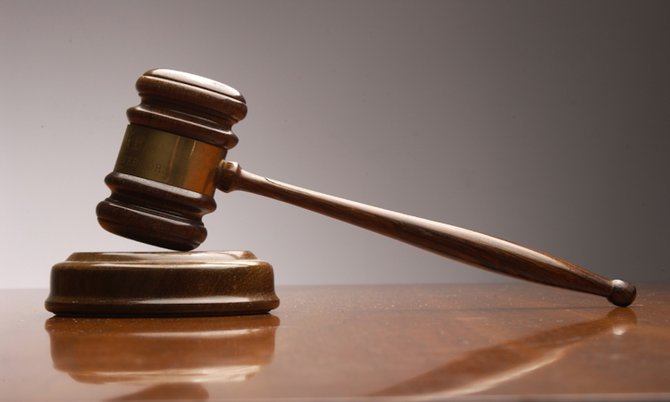 By MORGAN ADDERLEY
Tribune Staff Reporter
madderley@tribunemedia.net
FORTY-SIX Dominican poachers were fined over $3 million during a special sitting of the Magistrate's Court on Friday.
The poaching vessel's captain was also convicted of two additional charges relating to possession of weaponry and sentenced to a total of 30 months in prison.
According to a Royal Bahamas Defence Force statement released on Saturday, all 46 poachers changed their pleas from "not guilty" to "guilty" on charges relating to illegal fishing in Bahamian waters.
On July 8, the Dominicans were arrested by RBDF vessel HMBS Madeira aboard their vessel "Ronnye", approximately 20 nautical miles south east of Cay Lobos.
HMBS Madeira was under the command of Senior Lieutenant William Sturrup. Approximately 33,000 pounds of fishery products were confiscated from the Dominican vessel.
On July 12, the fishermen appeared before Magistrate Kara Turnquest and were charged with illegal foreign fishing; possession of a grouper less than three pounds; possession of fresh crawfish during the closed season; possession of undersized crawfish and possession of prohibited apparatus.
Radhames Hernandez, the boat captain, was also charged with possession of an unlicensed shotgun and possession of ammunition.
At the time, the men pleaded not guilty to the charges.
During the hearing on Friday, August 10, all of the Dominicans pleaded "guilty" and were convicted and fined $53,000 each, the RBDF noted.

According to the RBDF statement, these fines "represented an increase of two and a half times the maximum amount (that is, $20,000) levied against Dominicans apprehended by the (RBDF) earlier in June."
Hernandez was also convicted and sentenced to 18 months in prison for firearm possession and one year for possession of a shot gun and ammunition. Those are to run concurrently.
Another poacher was fined $100,000 due to this being his second conviction for poaching in Bahamian waters.
"All of the men were remanded in custody at the Bahamas Department of Correctional Services and will be deported on completion of jail time or payment of fines," the statement added.
On June 16, four Dominican fishermen aboard a 50ft Dominican fishing vessel, "Brailyn", were arrested for poaching in the Great Bahama Bank.
They were apprehended by RBDF vessel HMBS Durward Knowles, under the command of Lieutenant Commander Omarv Saunders.
These Dominicans were also charged before the courts in Nassau. Three of them were fined $20,000 or eight months in prison, and the fourth was fined $10,000 or four months in prison.
In July, six Americans were arrested after they were found fishing in the Exuma Cays Land and Sea Park, which is a no-take zone.
They were found by the park's warden, with the support of RBDF marines assigned to the area. The Americans have also since been charged before courts in Nassau.