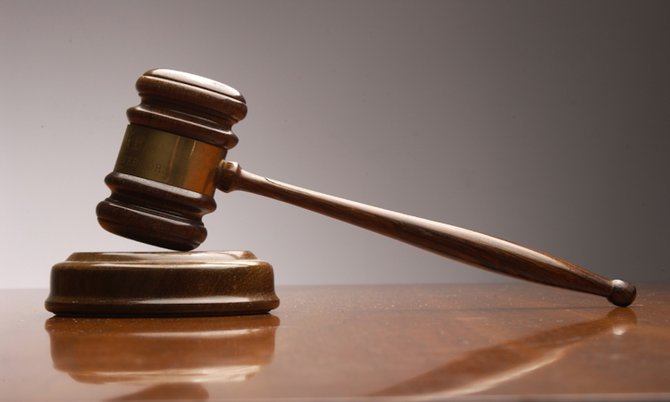 By RICARDO WELLS
Tribune Staff Reporter
rwells@tribunemedia.net
A 23-year-old woman was yesterday ordered to repay the $55,005.90 she stole from her employer between November 3, 2017 and June 5, or serve a three-year prison sentence.
Magistrate Samuel McKinney ordered Krystal Rolle, a former assistant who had responsibility for payroll and bill payments at Simply Business Solutions, to reimburse her former employer at least $30,000 of the sum before she is eligible for release from custody.
He further specified she repay the remaining $25,005.90 in $2,500 monthly instalments once released.
Additionally, Rolle, who pleaded guilty to 11 theft and money laundering charges last week, was also fined a total of $5,500 or $500 per charge.
Rolle is required to pay the fines in full before being eligible for release.
Failure to do so would result in an additional 18 months in prison, according to Magistrate McKinney.
Rolle was accused of stealing a total of $66,585.84 from her former employer and funneling the funds through her bank accounts and those of her boyfriend, L'Shabazz Forbes, 23.
Rolle's former employer discovered the scheme after being questioned by the bank about various transfers made from the company's credit card to at least two RBC accounts.
The accounts were later identified as being registered to the couple.
According to account records, $11,579.94 of the sum was stolen by Rolle, while concerned with Forbes, between Tuesday, January 30, and Thursday, March 1.
The money was reportedly laundered through her boyfriend's RBC bank account.
Forbes has maintained a not guilty plea.
The prosecution's case against Forbes on three counts of theft and one count of money laundering was adjourned to Thursday, August 23.
Lawyers for the co-accused are Keevon Maynard and Howard Thompson.
Rolle has until Monday, August 13, to appeal the sentencing to the Court of Appeal.