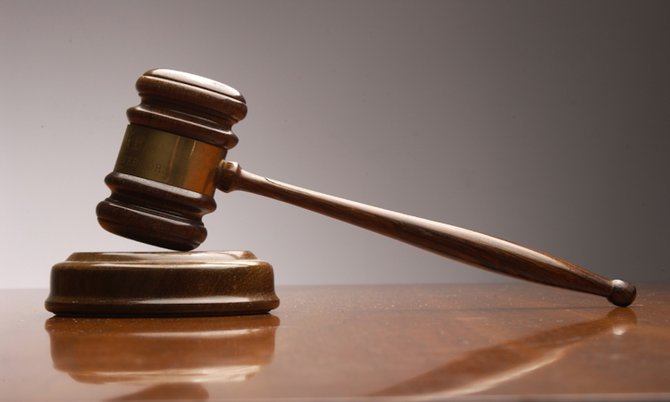 By RICARDO WELLS
Tribune Staff Reporter
rwells@tribunemedia.net
A CORONER'S Court jury yesterday ruled the 2013 police involved shooting death of Terrique Fowler, 22, was an unlawful killing.
The verdict marks the second unlawful killing ruling rendered against the officer involved in that shooting, Corporal Adrian Miller, in less than a week.
A 3-2 verdict was returned to Coroner Jeanine Weech-Gomez a little more than an hour after she excused the jury to deliberate on a verdict of lawful or unlawful killing over the June 7, 2013, Fox Hill shooting.
It was ruled that Cpl Miller unlawfully shot Fowler in his back, resulting in his death.
Another Coroner's Court jury last week ruled that Cpl Miller unlawfully killed 31-year-old Girred Clarke at a party on August 17, 2013.
He was represented by attorney Bjorn Ferguson in the Clarke matter while attorney K Melvin Munroe represented him in court yesterday. Mr Ferguson has said he will appeal the first verdict.
In an interview with The Tribune following yesterday's verdict, Fowler's father, Tyrone Fowler, hailed the ruling as an "end" to a five-year-long "agonising journey."
Surrounded by Ida Symonette, Fowler's mother, his two young children and other relatives, Mr Fowler said he had on several occasions wondered if "justice" would ever be served.
"We sat back for years and wondered," he told The Tribune. "Every day we would hear the points of view from so many people that didn't know our boy. They would talk it up and say what they thought happened. And you know, for a lot of Bahamians, anyone that goes against the police, they're considered the guilty party.
"Now my son's name has been cleared.
"Now we can hold up his memory and name and tell people that what happened to him was wrong and it was not deserved," he said.
"This sends a message, loud and clear to the public that police are now being held accountable for what they do . . . justice prevails and the truth comes to light," Mr Fowler said.
Fowler's mother added: "My child's name is cleared. We suffered from 2013 to now, now we know and the world will know that my child was killed."
The Coroner's Court does not determine criminal, civil or disciplinary liability; it ascertains facts surrounding a person's death. When an inquest is completed, the court must forward its findings to the attorney general who has the power to order that an inquest be re-opened, according to the Coroner's Act. An appeal of a ruling to the Supreme Court must be filed within a month of the Coroner's Court ruling. The Supreme Court could confirm or set aside a finding, could substitute a finding that appears justified by the evidence, could order that the inquest be reopened or that a fresh one be held.
A Tribune special report last year detailed the severe backlog in Coroner's Court and the toll it was taking on families whose relatives had died after incidents with police. Fowler's case was featured prominently in that report.
Speaking with this newspaper in December 2017 on the backlog at the Coroner's Court, attorney Christina Galanos said: "As with all things there are going to be those matters where sure, the police acted correctly. The deceased would have put the police in a position where either 'I'm going home to my family tonight or not so I had to make a decision for my survival.' The point is that all these families are entitled to an inquest at the Coroner's Court and the law gives them that. They're not asking for any favours."
Ms Galanos represented Fowler's family during the inquest.