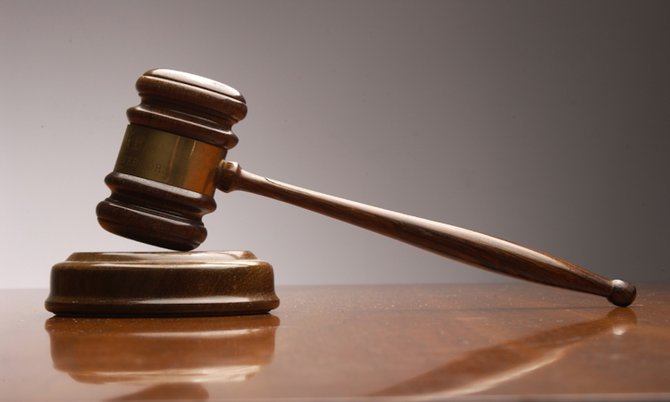 By RICARDO WELLS
Tribune Staff Reporter
rwells@tribunemedia.net
A 23-year-old woman was arraigned in Magistrate's Court yesterday charged with theft and laundering of more than $60,000 from her employer over a seven-month period.
Krystal Rolle appeared before Magistrate Samuel McKinney on a total of 11 theft and money laundering charges concerning some $66,000 she is accused of stealing from Simply Business Solutions and funneling through a personal account starting back in November last year. She pleaded guilty to the offences.
Her boyfriend L'Shabazz Forbes was charged with three counts of theft and one of money laundering in connection with the matter. Forbes pleaded not guilty to the charges.
Both reside at Taylor Court in Sandilands Village.
Rolle's former employer discovered the scheme after being questioned by the bank about various transfers made from the company's credit card to at least two RBC accounts.
The accounts were later identified as being registered to the couple.
Rolle held clearance to operate the company's bank accounts and credit cards.
Prosecutors had alleged the former assistant, between Friday, November 3, 2017, and June 5, stole $55,278.87 by reason of her employment and laundered $55,005.90 through her RBC bank account between those dates.
It was also alleged that Rolle, while concerned with Forbes, stole $11,579.94 between Tuesday, January 30, and Thursday, March 1, and laundered the funds through his RBC bank account.
Forbes alone was charged with laundering the same sum between those dates.
However, court records noted the funds were allegedly transferred to Forbes' account without his knowledge.
Rolle, who showed very little emotion in court, entered guilty pleas to all 11 charges brought against her.
Meanwhile, for his part, Forbes pleaded not guilty to four charges prosecutors brought against him.
Forbes also indicated to the court that he repaid the sum of money placed on his account.
The matter was adjourned to Tuesday, August 7, when Magistrate McKinney is expected to sentence Rolle.
Magistrate McKinney granted the prosecution the length of the adjournment to determine whether it intends to pursue its charges against Forbes.