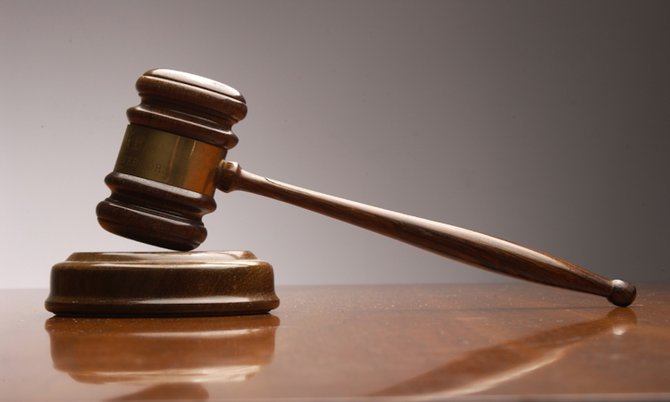 By RICARDO WELLS
Tribune Staff Reporter
rwells@tribunemedia.net
ONE day after a Coroner's Court jury ruled Police Corporal Adrian Miller unlawfully killed an armed man at a party, his lawyer said he intends to appeal the inquest's verdict.
Bjorn Ferguson yesterday confirmed plans to lodge an appeal within a month, maintaining his client operated within the confines of the law and his duties.
A jury on Tuesday unanimously ruled Cpl Miller unlawfully killed 31-year-old Girred Clarke some moments after he fired a .45 Glock pistol twice into the air and once into the trunk of a car being driven by a man with whom he he'd had an argument.
It was alleged Clarke, on the night of August 17, 2013, fell into an argument with an uninvited guest during an event being hosted by his family and friends.
Inquest records and witness testimony noted that at some point during that argument, Clarke fired his weapon.
A short time later, Cpl Miller, who with another officer responded to the scene, met Clarke and the two exchanged words.
At least one witness over the course of the inquest testified Cpl Miller told Clarke he was a police officer and requested he come to a stop.
However, several other witnesses who were at the party testified they never heard Cpl Miller indicate his presence as a police officer nor request for Clarke to come to a stop.
Further testimony and inquest records note the two men, Clarke and Cpl Miller, at some point faced each other, the deceased produced a weapon and shots were fired.
Ballistic evidence presented during the inquest showed Cpl Miller had fired his service weapon, a 9mm handgun a total of eight times, while the .45 Glock pistol used by Clarke was fired only twice.
Police reports indicated Clarke's lifeless body was discovered between a fence and a vehicle just outside of the party.