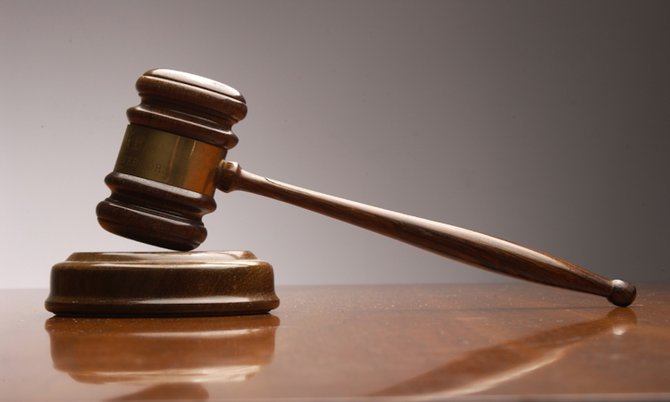 By RICARDO WELLS
Tribune Staff Reporter
rwells@tribunemedia.net
A SECURITY officer at the Customs Department was yesterday sentenced to six months in prison after he admitted to stealing the rims from a 2009 Nissan Note registered to the department.
Laraino Moxey, 29, of Culmers Lane, appeared before Magistrate Samuel McKinney on one count of stealing and one count of receiving in connection with the removal of two rims and two tyres valued at $750.40 from a vehicle parked at the department's property on Saturday.
Moxey was caught removing the two rims which had tyres affixed to them by Stephen Coleby on July 28.
However, in the process of explaining his actions to the court, Moxey indicated he stole all four of the vehicle's rims on Friday, July 27, regretted his action that night and returned to the property the following day with the intention of returning the stolen wheels.
He told the court: "What I did or what I've done was out of sheer stupidity. I've been there going on two years, a security officer, and not once have I ever remove or touch anything that didn't belong to me.
"That's why when I really thought about it that night, when I took them, I decided to return them the following day. And that is when they actually caught me putting them back on."
Moxey told the court he went into work early on July 28, unpacked the stolen wheels and started to remount them to the vehicle.
"I was going to put them back on. I had already put two back on. When (Coleby) came there, it was about 9am, shortly after 9am, and I had the other two inside my car; I did already put the other two back on," he told the court.
Magistrate McKinney asked Moxey to provide the court with a reason why he should not be given the maximum sentence of five years in prison for the offence.
Moxey told the court he was a father to four children, all of whom he claimed he fully supported financially.
He begged for leniency and understanding.
In response, Magistrate McKinney said in view of his post and what it represents to society, a ruling which took that into account had to be made.
Magistrate McKinney said: "You are held in a high position of trust to protect your employee's property or others' property. You ought not be committing the act that you are charged with and plead guilty to."
He continued: "Instead of giving you the maximum, the court is sentencing you to six months in jail. You have the right to appeal to a judge in the Supreme Court."
Moxey was not represented by a lawyer.