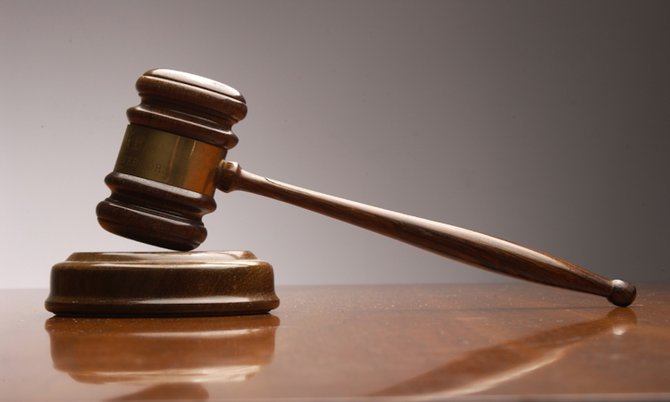 By RICARDO WELLS 
Tribune Staff Reporter
rwells@tribunemedia.net
THE 2013 shooting death of Girred Clarke at the hands of police at a party was ruled as an unlawful killing by a Coroner's Court jury yesterday.
A unanimous verdict was returned to Coroner Jeanine Weech-Gomez nearly an hour after she excused the jury to deliberate on a verdict of lawful or unlawful killing in the August 17, 2013, Allen Drive shooting.
The verdict brought to a close a two and half month inquest into the matter.
Attorney Bjorn Ferguson, the legal representative of Corporal Adrian Miller, the officer responsible for the shooting, called the verdict "perverse."
Speaking to The Tribune after the verdict, Mr Ferguson made it known that he and his client had serious issues with the jury's decision.
However, he said they would take some time to review all options before addressing the matter further.
Mr Ferguson in his closing address implored jury members to consider only the facts of the case.
He stressed to them that their decision should reflect only the merits of the law and not personal emotions – he maintained that his client acted within the confines of the law.
Meanwhile, Carolyn Grant, a distant relative of Clarke who told the court she viewed the deceased as her son, in a closing address to the jury, insisted that while Clarke was not perfect, he deserved a chance to be arrested and face prosecution for his actions.
"Based on what I have seen and heard over these last two and half months, I personally don't feel like Girrid deserved to die, " she told jurors. "I don't think what he did deserved death."
Ms Grant, one of three family members to attend the closing of the inquest added: "Take into consideration that none of us are perfect, but we all deserve a chance; a second chance."
It was alleged that Clarke, 31, on the night in question, while at a party hosted by family and friends, got into an argument with a man "unwelcome" to the event.
Inquest records and witness testimony note that at some point during that altercation, Clarke, armed with a .45 Glock pistol fired two shots into the air and one at a fleeing vehicle.
A short time later, Cpl Miller, who along with another officer responded to the scene, met Clarke and the two exchanged words.
At least one witness over the course of the inquest testified that Cpl Miller told Clarke that he was a police officer and requested that he come to a stop.
However, several other witnesses who were at the party testified that they never heard Cpl Miller indicate his presence as a police officer or request for Clarke to come to a stop.
Further testimony and inquest records note the two men, Clarke and Cpl Miller, at some point faced each other; the deceased produced a weapon and shots were fired.
Police Inspector Earl Thompson, a 23-year veteran of the force who provided ballistic evidence during the inquest, testified that Cpl Miller had fired his service weapon, a 9mm handgun a total of eight times, while the .45 Glock pistol used by Clarke was fired only twice.
Additional testimony in the matter by Dr Caryn Sands highlighted that during an autopsy of the deceased's body, it was determined that none of his five wounds were reflective of close fire.
Police reports indicated that Clarke's lifeless body was discovered between a fence and a vehicle just outside of the party.
Timothy Bailey marshalled the evidence presented during the inquest.