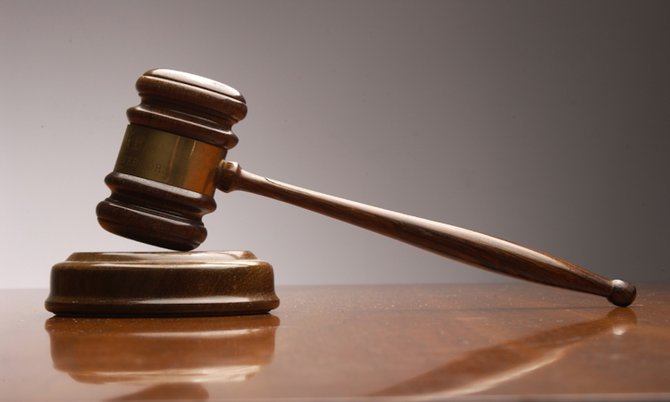 By NICO SCAVELLA
Tribune Staff Reporter
nscavella@tribunemedia.net
A MAN sentenced to 50 years in prison for the double murder of an elderly woman and her grandson during the course of a burglary over 15 years ago is seeking to contest his sentence.
Basil Gordon appeared before the appellate court yesterday in anticipation of his substantive appeal concerning the June 2002 murders of 75-year-old Rosynell Newbold and her grandson Kevin Wilson.
Adjourned
However, his attorney Glendon Rolle told The Tribune yesterday the matter was adjourned to June 11.
In 2015, then Senior Justice Stephen Isaacs, now acting chief justice, sentenced Gordon to 50 years for each murder and 15 years for burglary, all to run concurrently from the date of sentencing.
Gordon was credited for his 10 years spent on remand, however, meaning he will serve 40 years in prison.
At the time, ACJ Isaacs had to sentence Gordon in his absence due to the man becoming unruly on not being allowed to make a constitutional motion prior to sentencing.
The Crown's case was that on June 16, 2002, Gordon broke into a Pinewood Gardens home and fatally stabbed Newbold and Wilson. The victims were the grandmother and brother of his ex-love interest.
According to the evidence lead at trial, Wilson had 16 stab wounds.
Some of his teeth were knocked out, and one of the wounds to his abdomen was so deep, his organs protruded out of his back.
Gordon denied the crimes during an interview with police, claiming he was at a pool hall when the murders occurred.
His alibi was investigated and while a worker at the pool hall said a man named Basil was there, she was unable to say if it was the same person as the accused.
Gordon was linked to the crime scene through DNA after police detectives sent off blood swabs collected outside the home and the accused's blood for forensic analysis.
Retrial
Prior to Gordon's retrial concerning the incident in question, Romona Farquharson-Seymour and Sonia Timothy were appointed as his counsel.
However, Gordon expressed dissatisfaction with their representation and decided to represent himself during the trial.
The jury ultimately convicted him unanimously of two murders and burglary.
Gordon was given a third appointed attorney, Allen Emmanuel, for sentencing, but that lawyer asked the court's permission to withdraw as counsel because of disagreements concerning the handling of the matter.