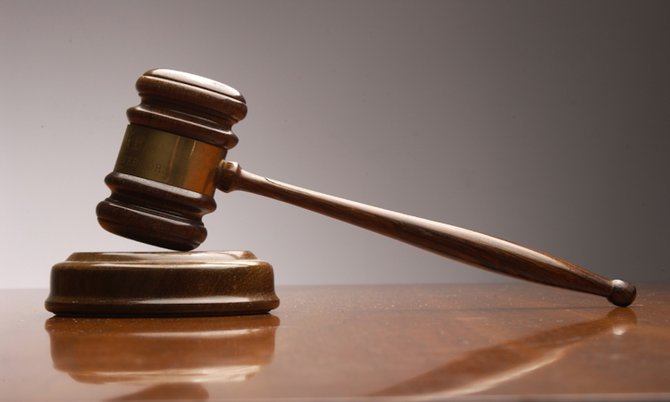 By NICO SCAVELLA
Tribune Staff Reporter
nscavella@tribunemedia.net
A FORMER Ministry of Finance employee's trial over allegations he defrauded the ministry out of more than a half a million dollars over a five month period has been adjourned to the end of next month after the lead Crown attorney was unavailable to proceed in the matter yesterday.
James Anwar Johnson appeared before Magistrate Ambrose Armbrister yesterday for the expected start of his trial concerning some $530,377.67 he allegedly defrauded the ministry out of between December 2016 and April 2017.
However, Crown prosecutor Destiny McKinney informed Magistrate Armbrister that her senior colleague, Terry Archer, would not be able to attend the proceedings - that were set for yesterday and today - as he had matters before the Supreme Court and the Court of Appeal on those dates.
Maintaining that Mr Archer has official carriage of the matter for the Crown, Ms McKinney thus requested an adjournment in the matter.
However, Johnson's attorney Bjorn Ferguson said the Crown's application for an adjournment in the matter is "unacceptable," given the dates were agreed to by counsel on a previous occasion.
Additionally, Mr Ferguson brought the magistrate's attention to the absence of a stenographer to chronicle the proceedings, despite the defence's previous application for one to be present.
Magistrate Armbrister then questioned Ms McKinney on the basis of her adjournment application, stating though Mr Archer is the lead attorney, he is not the only attorney in the matter, and that she should be prepared to proceed in his absence.
Nonetheless, the magistrate ultimately acceded to the Crown's adjournment request, but on the basis that there was no stenographer present.
He adjourned the matter to May 28 and 30, at which time he said the matter will proceed "whether the (Crown's) lead counsel appears or not."
In August of last year, Johnson stood before Chief Magistrate Joyann Ferguson-Pratt facing 11 counts of falsification of accounts for his alleged actions.
It is alleged Johnson, being an accounts clerk at the Ministry of Finance, falsified the payment records of VMMS Business Service from December 15, 2016, to April 5, 2017, purporting to show the company was entitled to receive payments totaling $530,377.67.
Johnson was also charged with 10 counts of stealing by reason of employment for allegedly attempting to steal $41,115 from the ministry on April 5, 2017.
Johnson pleaded not guilty to all of the charges.
He remains on bail.