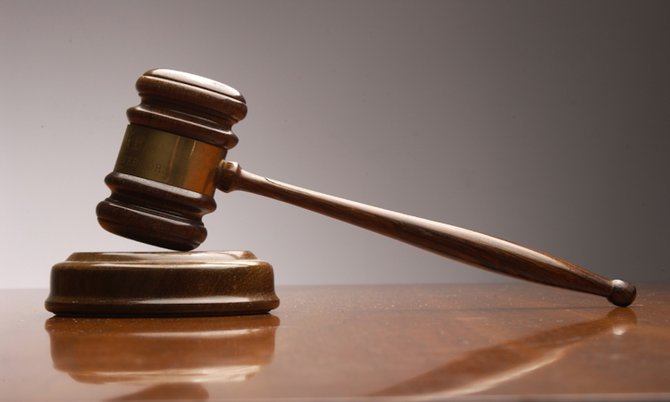 By NICO SCAVELLA
Tribune Staff Reporter
nscavella@tribunemedia.net
IT was "not fair or just" for Crown authorities to have detained a man for over a year while it "sought to put its house in order" and obtain the necessary evidence linking him to an alleged murder plot which was executed two years ago, the Court of Appeal has ruled.
Appellate Justices Jon Isaacs, Stella Crane-Scott and Milton Evans said it would be unfair for the Crown to keep Daran Neely in custody while it tries to "obtain the evidence which they say they "hope to get" against him concerning Kenyari Lightbourne's murder in 2016.
Additionally, the appellate judges said Acting Chief Justice Stephen Isaacs' previous decision to deny Neely bail, despite finding that there was no reason to believe the accused would interfere with witnesses or fail to appear for trial, was an "unreasonable exercise of his discretion" as vested by the Bail Act.
These reasons were outlined in a ruling outlining the court's decision last month to grant Neely $15,000 bail ahead of his trial for Lightbourne's murder scheduled for October of this year.
According to the written ruling, prior to the appellate court's March 19 decision, Neely had spent one year and four months in custody awaiting trial, having been initially arraigned in in October 2016 in connection with Lightbourne's death.
On June 21, 2016, Lightbourne was shot multiple times while walking through his Woods Alley neighbourhood off Market Street. He died at the scene.
Neely and the alleged gunman, Jahamaro Edgecombe, were arraigned within months of each other in 2016 in connection with Lightbourne's death; Edgecombe in August of that year on a single count of murder, and Neely on October 18 on a conspiracy to commit murder charge.
Both Neely and Edgecombe are now charged with murder and conspiracy to commit murder. A third individual, Sean Brown, is charged with accessory after the fact.
Neely previously made an application for bail that was heard and dismissed by Justice Bernard Turner on November 9, 2016. Since then, the evidence of an anonymous witness was ruled inadmissible on October 31, 2017.
The Crown appealed that ruling but withdrew the appeal on the day of the hearing.
Neely made a second application for bail before Acting Chief Justice Isaacs, however, that application was also denied. At the time, the judge ruled "it is obvious" that what Neely is charged with is "most serious," and that he is entitled to trial within a reasonable time as guaranteed by Article 20(1) of the Constitution.
However, he said given the "prevailing circumstances" in the Bahamas concerning the "extremely high incidence of murder and the corresponding time it takes to get an accused person to trial," there has been no delay.
He further stated Parliament, although not binding on the Supreme Court, has fixed by statute a period of three years as a reasonable time.
Additionally, the acting chief justice ruled as Neely has no antecedents, there is "no evidence to support the submissions that he may abscond or interfere with witnesses."
However, he said in considering the "nature of the offence," the impending trial date in October 2018, and Neely's own safety given the kind of evidence the Crown will rely upon, bail would be denied.
Neely subsequently appealed this decision, basing his appeal on multiple grounds.
Neely's attorneys Wayne Munroe, QC, and Jomo Campbell, submitted that that Acting Chief Justice Isaacs was wrong to not find Neely's period on remand unreasonable. Secondly, they submitted that the judge should have found that there was no cogent evidence against their client.
Conversely, they claimed it was the "weakness" of the Crown's case that made his incarceration unfair.
Neely's attorneys further submitted the judge erred by failing to give any or sufficient weight to the fact Neely had been in custody for one year and four months awaiting trial up to that point.
They further submitted it was unfair for any accused man to be held in custody in situations where there is no evidence, or "inherently weak evidence" to substantiate the charges against him.
In response, Crown attorney Al-Leecia Delancey submitted the acting chief justice did not fail in giving any or sufficient weight to Neely's one year and four months in custody, stressing the matter was "fully traversed" by that judge in his ruling.
She further contended that notwithstanding Neely's submissions, Parliament has already determined three years from the date of arrest to trial is deemed a reasonable time, something she noted was also considered by the acting chief justice in his ruling.
The ruling said Ms Delancy "sought valiantly" to satisfy the appellate court that there was cogent evidence against Neely, and that the Crown still intended to get the trial judge to reconsider the decision not to allow the evidence of the anonymous witness as there are other steps being taken to bolster the evidence.
And concerning Mr Munroe's submissions concerning the acting chief justice not requiring the Crown the substantiate its claim concerning Neely's welfare, Ms Delancy argued that the court can take judicial note that since the date of the offence on June 21, 2016, Neely had two brothers that were murdered one month apart: Anton Neely on March 20, 2017 and Hans Neely on April 20, 2017.
She further charged that Neely's third brother, Aaron Neely, was shot at on February 16, 2018, near the former's home.
However, the appellate judges, Justice Evans in particular, found that Section 4 of the Bail Act "does not provide the authorities with a blanket right to detain an accused person for three years." Conversely, they said the three-year period is for the protection of the accused and not a "trump card" for the Crown.
Additionally, the ruling said the court, in each case, must "consider what has been called the "tension between the right of the accused to his freedom and the need to protect society."
Justice Evans further noted that the "seriousness of an offence" is not a "free standing ground for the refusal of a bail application," but rather is a "consideration in determining whether the accused is likely to appear for trial."
"I am aware that it is not the purpose of a bail hearing to determine the guilty or innocence of an accused," he said. "However, in a case where the appellant's submission is primarily that the case against him was very weak and not at all cogent as was asserted by the (Crown) it is important that a court hearing the application review the evidence available at the hearing.
"It is a well-accepted principle that the serious nature of a charge and the cogency of the evidence is a material consideration when determining the proper exercise of the discretion to grant bail.
"In reviewing the evidence proposed to be led by the Crown in this case I was satisfied that it was far from cogent and as tacitly accepted by Ms Delancy non-existent," he added. "I could not accept that it was fair or just to retain the appellant in custody while the Crown sought to put its house in order and obtain the evidence which they say they hope to get."
Thus, as ordered on March 19, Neely was granted $15,000 bail with two sureties. He is now required to report to the East Street Police Station every Monday, Wednesday and Friday no later than 6pm.
He is also to be fitted with an electronic monitoring device.