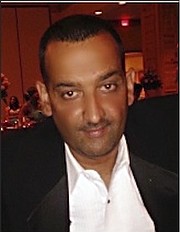 By Inigo 'Naughty' Zenicazelaya
There is an old Bahamian saying "Cut skin ain't got no owner".
That proved to be shockingly true on Wednesday night as the results from various polling stations in our General Elections were returned.
It became painfully obvious the nation was voting party 'get the PLP out and the FNM in quick, fast and in a hurry'!
I'm quite sure by today, former PM Perry Christie knows exactly how General George Armstrong Custer felt. Centreville let Mr Christie know "it was the toilets time", turning things into a 'Gold Flush' so to speak for the PLP.
The FNM capturing 35 of a possible 39 seats was astounding, but it was just one of many shockers on election day. Here are the top five:
5 Strange happenings
The amount of irregularities that occurred at various polling stations throughout New Providence and the Family Islands was shocking.
News outlets were abuzz with news from Elizabeth, Nassau Village, St Anne's and Seabreeze regarding ballot irregularities, while social media was flooded with conspiracy theories and cries of "87 all over again".
As the results rolled in, it was obvious that the 'strange occurrences' earlier in the day would have no effect on the overall results. Thank God!
4 Yellow shirt, red vote

Another shocking development was the amount of brazen, PLP shirt-clad voters exiting polling stations bragging how they took the 'gifts' and still voted the PLP out.
In some cases it appeared to be several orders of revenge dishes, being served on a tray of ice.
I know my Bahamian people aren't loyal when it comes to certain things, but to talk it, immediately after they voted, and seeing the results, it's clear my Bahamian people were loyal to the cause of voting the PLP out.
3 The DNA was DOA
As we predicted here in an earlier edition of 'A Comics View', the DNA did not win any seats.
However, for them to lose traction and secure less votes than last election and some candidates losing their deposits, was shocking to say the least.
In all honesty the DNA was a non factor this election cycle.
2 Giants fall

Centreville showed Mr Christie "it was the toilets time" and, along with the rest of the voting populace, served up a 'Gold Flush' to Christie and the majority of his cabinet, flushing them and the PLP in to oblivion.
No concession
What can I say, even former PMs Pindling and Ingraham faced the nation and conceded when it was clear their respective parties had been defeated.
But not our former PM Perry Christie; what an all around sad ending for a sad government .
• Naughty presents 'Mischief and Mayhem in da AM' from 6am to 10am, Monday to Friday and 'The Press Box' sports talk show on Sunday from 10am to 1pm, on KISS FM 96.1. Comments and questions to naughty@tribunemedia.net