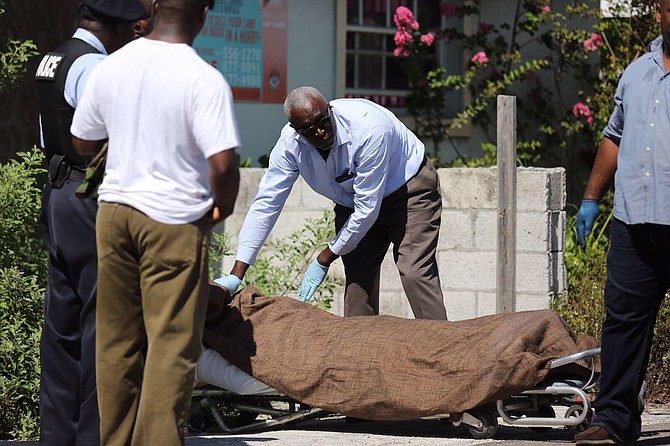 A man who was being electronically monitored was shot dead off Claridge Road on Saturday morning.
According to reports, around 9.20am, police responded to a call of gunshots being fired in the area.
They found the body of the man on Raymond Road. EMS personnel pronounced the victim dead on the scene.
Police say there were reports of two assailants wearing hooded jackets who left a silver car in the area to fire the shots.
This latest kiling takes the country's murder count to 80 for the year, according to the Tribune's records.