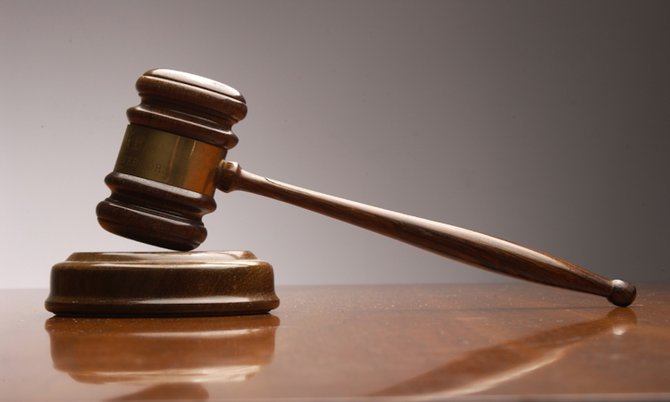 By NICO SCAVELLA
Tribune Staff Reporter
nscavella@tribunemedia.net
A MAN was ordered yesterday to pay a $500 fine or face three months at the Bahamas Department of Correctional Services for threatening to kill his former girlfriend over three months ago.
However, Barry McPhee, 28, of Lexington Avenue, told Magistrate Subusola Swain that he was the one that had his life threatened by the complainant's current boyfriend on April 13, and not the other way around.
McPhee stood before Magistrate Swain facing one count of threats of death for threatening Standelka Ramsey on April 13. He pleaded guilty to the charge.
It is alleged that around 7pm on the day in question, the complainant was standing on Andros Avenue talking to her current boyfriend, when McPhee approached the two and threatened to kill her.
According to the prosecution, McPhee also lifted his shirt, revealing a chrome object in his waist area which the complainant perceived to be a firearm, prompting her to notify the police.
However, McPhee told a different version of the story when prompted by the magistrate.
McPhee claimed that while walking home from work after being dropped off on Market Street, his ex-girlfriend's boyfriend allegedly pulled a gun on him from his car and demanded that McPhee leave the area.
McPhee said he ran in fear of his own life to his mother's house and told her about the incident. He said his mother advised him to go to the police. However, McPhee said out of fear of not wanting to be labeled a "snitch," he decided not to report the matter to the police as his mother had advised.
However, Magistrate Swain still ordered him to pay $500 or face three months in prison. She also ordered that McPhee's conviction be recorded.