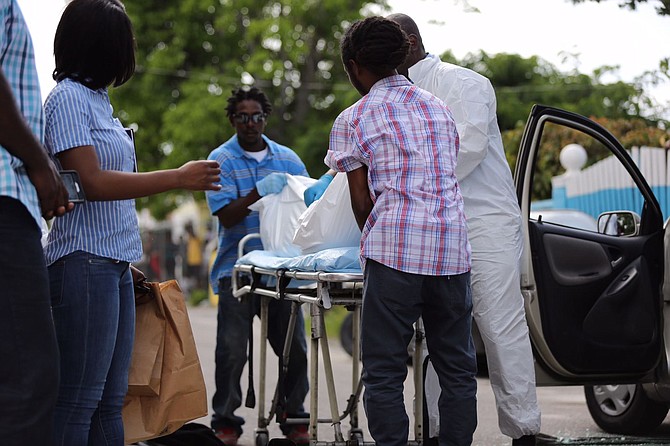 A man on bail for murder is dead and another man is injured after a shooting incident off East Street on Saturday afternoon.
According to reports, shortly after 2:30pm, two men were sitting in a parked vehicle on Lily of the Valley Corner off East Street, when the occupants of a dark coloured car pulled up and shot them. One of the men was pronounced dead on the scene and the other was rushed to hospital where he remains in serious condition.
Police confirmed that the deceased was on bail for murder and was being electronically monitored.