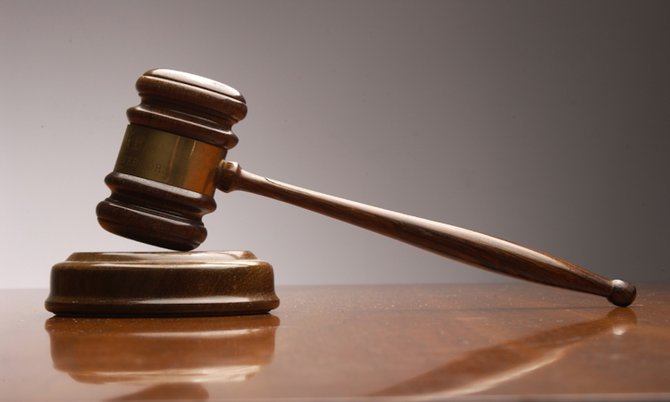 By LAMECH JOHNSON
Tribune Staff Reporter
ljohnson@tribunemedia.net
A MAN sentenced to the previous mandatory minimum of four years for possession of an unlicensed firearm has had his sentence reduced on appeal.
Michael Augustin, 27, appeared before Court of Appeal Justices Jon Isaacs, Stella Crane-Scott and Roy Jones this week concerning his 48 months prison term after being convicted of illegal possession of a 9mm pistol.
On October 2, 2012, police searched an apartment at Dundas Town, Abaco, and found the weapon stashed in the dog house in the back yard.
When arraigned in court, he was sentenced to then mandatory minimum of four years at the Department of Correctional Services to begin from October 5, 2012.
Augustin and his lawyer, Stanley Rolle, contested the sentence to the appellate court on the basis that the punishment was unduly harsh, excessive and disproportionate in the circumstances.
"The court does not downplay the seriousness of the offence," Justice Isaacs said on Thursday.
"However, we are satisfied that, in the circumstances of this case, the mitigating factors of the appellant ought to have placed greater weight in the scales of justice on his side. Had the magistrate had the discretion she, no doubt, would have considered such factors as the guilty plea and lack of antecedents in addition to his relative youth," the judge added.
"Having considered the respective submissions of counsel and the cases laid over by them, we are of the view that the sentence of four years should be quashed and a sentence of three years and eight months substituted in its stead. The sentence is to run from the date of conviction, which has been given as 5th October, 2012," Justice Isaacs ruled.
Augustin was arrested and convicted for possession of an unlicensed firearm a year after Parliament reintroduced mandatory minimum sentencing. The practice has since been abolished.
Vernal Collie and Quintin Percentie appeared for the Crown.