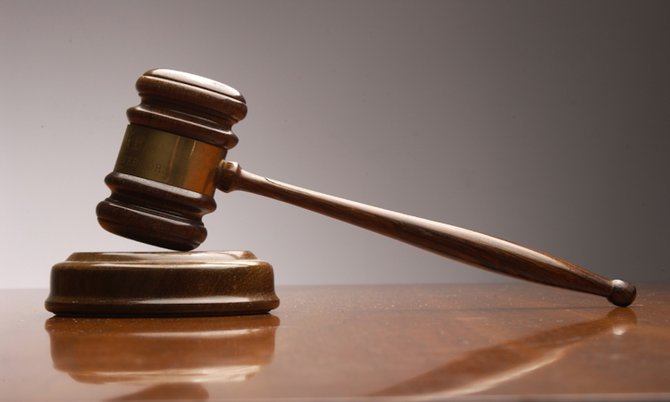 By LAMECH JOHNSON
Tribune Staff Reporter
ljohnson@tribunemedia.net
THE Court of Appeal affirmed the 12-month prison sentence and $300 fine of a man who admitted to illegally landing in The Bahamas for the second time within five years.
Rukenson Clermeus had been arraigned earlier in the year before Magistrate Saboula Swain for the single offence of illegal landing, contrary to Section 19(2) of the Immigration Act, Chapter 191.
On March 23, he pleaded guilty to the charge, and after the facts had been read to and accepted by Clermeus, the magistrate sentenced the appellant to one year in prison at the Bahamas Department of Correctional Services and fined him $300.
She said he would serve an additional 30 days in prison if he failed to pay the fine. The magistrate also made a deportation order for the appellant to be returned to his home country – Haiti – at the completion of his sentence.
Clermeus lodged an appeal on the premise that as he had pleaded guilty at the earliest opportunity, he ought to have received the benefit of saving the court's time instead of receiving the maximum penalty under the section of law he was convicted under.
He alleged that the sentence was harsh and excessive.
"We have the benefit of the learned magistrate's record which reveals that the appellant has two previous convictions for illegal landing, one being as late as August 12, 2012," Justice Jon Isaacs said in the court's ruling.
"His name was added to the restricted list (also known as the stop list), but despite this fact being communicated to his then attorneys, Allen & Co, the appellant continues to breach the laws of the Bahamas. Section 125 of the Penal Code, while relating to offences under the Penal Code, places in statutory form a principle of long-standing, to wit: repeat offenders will receive harsher sentences than first-time offenders. This section illustrates one of the factors a court will take into account when arriving at the appropriate sentence for an offence, that is, previous bad behaviour.
"It is readily appreciated that the appellant deserves credit for his early plea of guilt, but it is equally apparent that an aggravating feature of his case is his recidivism.
"Sentencing has been described as an art, not a science. The learned magistrate took into account, 'the fact that the defendant has been deported twice, placed on the restricted list, yet finds his way back to the Bahamas' to arrive at the sentence she imposed. This is something she was entitled to do."
The appellate court ultimately said it saw no reason to interfere with the decision "as no error of principle has been disclosed on the record, nor has the appellant demonstrated any in his submissions."
The appeal was dismissed and the sentence and fine affirmed.
Murrio Ducille appeared as counsel for the appellant while Vernal Collie appeared for the Crown.
Justices Dame Anita Allen, Isaacs and Stella Crane-Scott presided over the appeal hearing.