Reader poll
I will vote "yes" to all four Constitutional Amendment Bills 39%
I will vote "yes" to some of the Constitutional Amendment Bills 31%
I will vote "no" to all four Constitutional Amendment Bills 30%
154 total votes.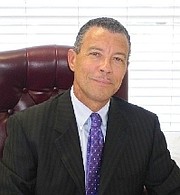 By RICARDO WELLS
Tribune Staff Reporter
rwells@tribunemedia.net
A referendum on the four gender equity bills recently passed in the Senate could come as soon as late June, according to Constitutional Commission Chairman Sean McWeeney.
Mr McWeeney said the Christie administration is working closely with the Parliamentary Registrar and the Ministry of Education to determine a date on which the vote could be held with "little to no impact" on potential voting centres – schools.
He said there is a push to hold off on the vote until schools are closed for the summer.
"There are a range of provisional dates being thrown around now, but as we have discussed, there needs to be very little impact on schools and examinations – we want the kids to be home," Mr McWeeney told The Tribune yesterday.
He added: "There is (a) timeframe of the end of May to the end of July. That's what we are working with, somewhere in that period we can expect a vote."
When asked for clarification on the matter, Dr Bernard Nottage, minister responsible for elections and referenda, said the government is still mulling a number of factors related to the gender vote.
He indicated that public education related to the bills has continued as the government looks to clarify the proposed changes to the Constitution.
Additionally, he stated that scores of eligible voters attend colleges and universities outside of the country, voters he said, the government fully intends to give the opportunity to cast their ballots in the upcoming referendum.
"The date hasn't been set yet but, I expect it to happen before the end of June. That's my expectation and hope," Dr Nottage said.
On Wednesday the Senate unanimously approved the four Constitutional Amendment Bills on gender equality, clearing the way for the proposed referendum.
The House of Assembly passed all four bills on March 2.
The first bill was passed by all 37 members present in the House of Assembly. Marco City MP Greg Moss voted against bill two and bill three was passed with the full support of the members present in the Lower Chamber.
The fourth bill, which some critics believe will lead to gay marriage, was passed by a vote of 34 members of Parliament supporting it, two voting no and one abstaining.
Mr Moss and Bamboo Town MP Renward Wells voted against the bill while Central Grand Bahama MP Neko Grant abstained.
St Anne's MP Hubert Chipman was absent from the vote due to illness.
After the vote was taken, Prime Minister Perry Christie stressed the importance of the act.
"It is historic and it does represent the march of the Bahamian people towards our common and loftier goals," he said in Parliament.
The constitutional referendum has been delayed several times since 2013.