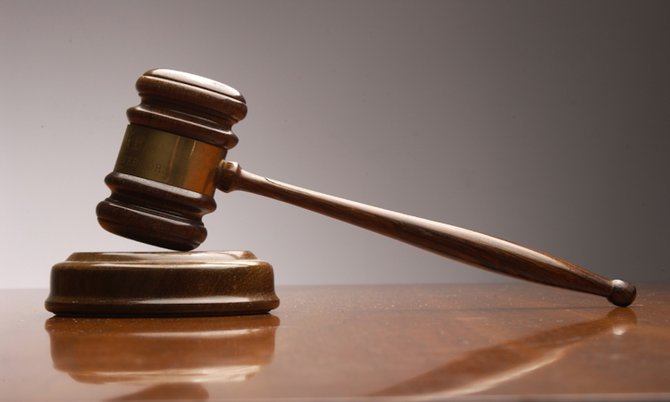 By LAMECH JOHNSON
Tribune Staff Reporter
ljohnson@tribunemedia.net
A TRIPLE murder trial did not begin in the Supreme Court yesterday due to an absent jury pool for the empanelling process.
Shawn Knowles, 43, and Timothy Saunders, 36, appeared before Senior Justice Stephen Isaacs for trial since their initial arraignment in Magistrate's Court in August 2011 concerning the murders of Edward Braynen, Chackara Rahming and Erica Ward, who was eight months pregnant at the time.
It is alleged that on July 30, 2011, the men entered the victims' Montgomery Avenue apartment that afternoon and fatally shot the three.
However, they were not charged in connection with the death of the unborn baby because the child, under Bahamian law, is not considered a person.
Knowles and Saunders are respectively represented by Romona Farquharson-Seymour and Lennox Coleby.
Cordell Frazier and Randolph Dames are prosecuting the case.
Notably absent in the courtroom yesterday were the 48 jurors needed for empanelling for the trial could proceed.
'It's obvious we don't have a jury," Senior Justice Isaacs told the lawyers present yesterday.
"The approved jury list should have been gazetted. I understand that has not been done as yet," Knowles' lawyer said.
The judge said he could not speak definitively to that but thought the matter of the jury pool should be resolved by Wednesday, January 20 and adjourned the case to then.
However, Mrs Farquharson-Seymour said there were legal issues she wished to be heard concerning her client prior to the start of trial.
Those arguments will be heard today at 11.30am.
At last year's opening of the new legal year, Attorney General Allyson Maynard-Gibson said that nearly half of the 43 delayed trials for 2014 were due to the inability to empanel a jury.
Last week, Chief Justice Sir Hartman Longley expressed doubt about the present jury system and said jury trials should be abolished or restricted to criminal cases where the potential for the imposition of the death penalty arises.
Former Chief Justice Sir Burton Hall, while speaking at a lecture series at the Harry C Moore Library hosted by the Eugene Dupuch Law School in December 2011, recommended the Bahamas move away from a jury system, as it is "inefficient" and "costly."
Then Chief Justice Sir Michael Barnett dissented at the 2012 legal year opening, arguing that as long as it remains a constitutional right, serving on a jury is a fundamental right in our society.
Court of Appeal president, Justice Dame Anita Allen at the time admitted that the jury system was not perfect but noted that bench trials were not without flaws notwithstanding they were less costly and more efficient.