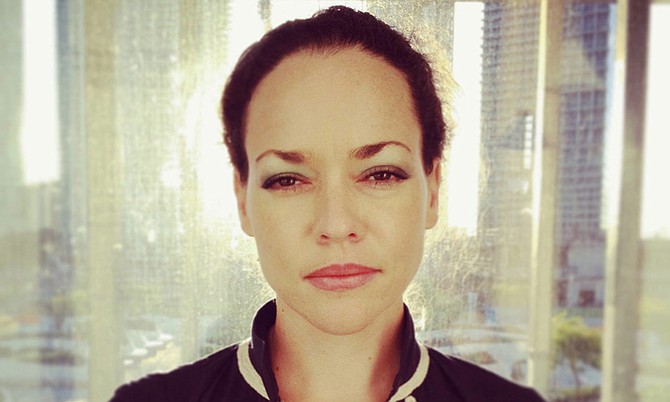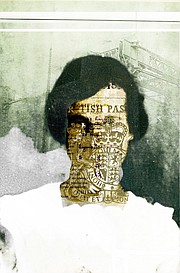 By Alexis Caputo
The National Art Gallery of the Bahamas has secured international visual artist, photographer, publisher and art director Holly Bynoe as its chief curator. 
Ms Bynoe has had an impressive start in the post, continuing the legacy of Bahamian Dr Erica James, who is one of the original founders of the gallery and predecessor to current director Amanda Coulson.  
Not quite six months into her post as chief curator, Ms Bynoe's presence at the gallery has already been felt. She is highly sought-after in global arts and cultural arenas. It is important to state and share this factor, as she embarks on a challenging course to lift the face of NAGB as a major arts and cultural organisation.  
Ms Bynoe, as I know her, is reserved, modest, humble and filled with grace. But she would likely dismiss this note of recognition. 
I became familiar with the importance of Ms Bynoe's voice and artistic portfolio four years ago. Interest in her voice and photographer's lens has since grown. She is sought by a wide range of arts and cultural enthusiasts, philanthropists, and arts, cultural, educational and non-profit organisations. A widely respected public figure and cultural activist, Ms Bynoe, who holds an MFA from Bard College, has impressive and valuable international credentials that add to her contributions as chief curator to NAGB, as did Dr James.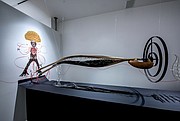 On an important historic note, since Dr James' departure as director, Ms Bynoe is the second woman of colour to hold a primary post as chief curator at the gallery. 
Ms Bynoe intends to enhance and preserve cultural heritage, and to continue to build upon a path whereby NAGB becomes an internationally prestigious gallery. Dr James set the life of the gallery in motion along with co-founder Brent Malone, who died in 2004.  
In October 2015, the gallery hosted the retrospective exhibition called "Reincarnation" in honour of Mr Malone. Ms Bynoe was a key figure and instrumental in overseeing that Dr James' vision to honour Mr Malone's contribution to the country, culture and people was preserved and fulfilled.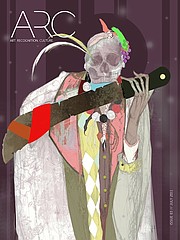 Ms Bynoe and Dr James, I feel, are kindred spirits, highlighting the brilliance, beauty and bravery of building a central arts organisation in Nassau and continuing the legacy of its founders.
Upon invitation, in November 2015, Ms Bynoe attended and was a panellist for Caribbean Focus on behalf of NAGB. Caribbean Focus was held at the Scottish National Gallery of Edinburgh and was organised by British Council Scotland in partnership with the National Galleries of Scotland. It took place during a week-long international curators visit to Scotland hosted by the British Council. The focus group consisted of international panellists, with two representing the Caribbean. 
Reference of Scotland's relationship from a historical context to the Caribbean was a key topic of discussion in the focus group. The country's arts and cultural activists have been inching towards multicultural dialogue with a specific interest in the Caribbean and art as activism in the last two years. Cultural sensitivities and inclusiveness, reference to colonisation, exploitation and the impact of slavery in the Caribbean and globally were central subjects.  
Presently, Caribbean Focus is striving to engage in international dialogue with proposals for international cross-cultural exchanges with Caribbean arts and cultural institutions. NAGB is one such institution.  
Although Ms Bynoe is a native of St Vincent and the Grenadines, she is a world traveller and is sought globally for her vital insight into shaping arts and cultural landscapes. 
Emerging, mid-career and established artists, as well as gallery, museum founders, directors and chief curators have are seeking to align with her. The Scottish council noted Ms Bynoe's background as co-founder and editor of the pioneering contemporary art publication ARC, which developed exhibitions, scholarship, art writing and supported emerging and established artists. The council further noted that ARC created conferences and events emphasising sustainability, partnerships and collaborative initiatives, "across all linguistic divides in the region".  
Committed to highlighting the currency of Caribbean culture, Ms Bynoe is also a key programmer with Caribbean Linked, a residency programme in Aruba connecting young and emergent Caribbean artists. Local Bahamian and emerging artist Jodi Minnis has benefited from this programme and residency. One goal of the programme is to create continuous advancements that require essential and socially sensitive dialogue for cross-cultural and international engagement. Additionally, Ms Bynoe is a co-founder of the regional art conference Tilting Axis.
As chief curator at NAGB, she has the ability to usher the gallery into a major international gallery. I believe she will. People want to know what goes on and how they can become a part of these public spaces. The gallery is not meant to represent an elitist group. The gallery is for the people, by the people of the country. 
When asked of her intentions, Ms Bynoe said: "They never change. No matter where I am in the world, I want to make a difference and to embrace the culture I am in, to respect it and to be adept in my knowledge of the culture historically. This is how you can relate in a multicultural world. It's about language, expression, interest and recognising the value of others. I am not a commercial chief curator. I want what's best for the people and country I am serving. I am honoured and gifted with an opportunity to do so in an arts institution that I hope to elevate and continue the legacy of its founders."
Visit the gallery. Get acquainted with her. She understands the importance of access, acceptance and articulating the challenges that come with her post as chief curator. She wants to get to know the people and wants the people to know her as chief curator. She will speak with and for them at home and as an international representative for the NAGB in her post as chief curator. After all, the gallery exists as a heritage and cultural continuum. She is in fact not interested in the popular pretentious nature that is often associated with art galleries, saying: "I want to engage people on every level and to further elevate dialogue. I want to do the work required of me to move with integrity and to help build and maintain a legacy. This is my intention and desired legacy for the gallery and the people of the Bahamas."