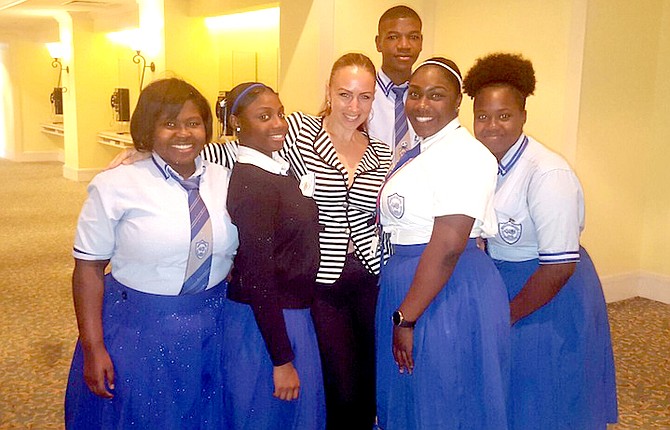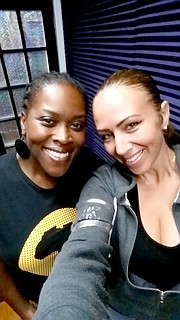 By NICO SCAVELLA
Tribune Staff Reporter
nscavella@tribunemedia.net
100 JAMZ radio will host a "Block Party" with the Bahamas National Festival Commission on Wednesday in Freeport, Grand Bahama, one of many events to take place from now until Friday in anticipation of this weekend's Bahamas Junkanoo Carnival festivities.
The block party, which will be held in the Regent Centre parking lot, will be broadcast live on 100 Jamz from 2 to 6pm, and will see live performances from the Freeport Music Masters Terell Tynes-Wilson and Georgina Ward-Rigby, as well as Julien Believe and Stileet.
Also present will be the Grand Life Models, in their Junkanoo Carnival costumes, as well as the Carnival Street Squad. There will also be free giveaways, with Kalik and BTC set to take part in the event.
JJ McKenzie, host of the "Eat To The Beat" show, will host the block party while DJ Pressure and Tiko T will also be mixing live on 100 Jamz throughout the event.
According to Ms McKenzie, the block party is the latest in two weeks of live broadcasting by 100 Jamz from Freeport.
"Just come out and say hi to the Jamz crew, we love you, and you know how much fun we always have," Ms McKenzie said. "And we're just excited about being here in Freeport as usual. You always show us so much love. So let's show Bahamas Junkanoo Carnival that love and just get ready for a fantastic weekend and an exciting competition with all the incredible artists that are coming into town to perform and take over Taino Beach for two days."
Last Tuesday Ms McKenzie was at the Social Media Summit at The Lucaya, where she met students from Eight Mile Rock High School. On Friday the Jamz team visited Entwined Wines & Spirits to attend its second anniversary party with Budweiser and Bahamian Brewery.
On Thursday, the station will be at Island Luck on the East Sunrise Highway for the company's Grill and Chill block party as well as to introduce Freeport to their Quick Draw. Ms McKenzie and DJ Pressure will also be featuring Georgina Ward-Rigby as their Thursday artist during Ms McKenzie's "Eat To The Beat" show.
On Friday the crew will be broadcasting live from Phluid Phactory from 2 to 4pm with Bristol Wines & Spirits with "lots of specials and sampling."
"From Nassau we're always out and about, (100 Jamz) is always out there in the community, but we don't always get to see our Freeport listeners," Ms McKenzie said. "So whenever we come over here it's always fantastic and we always get greeted with an amazing reception. Freeport treats us so well. It's been fabulous."
Bahamas Junkanoo Carnival will kick off on April 15-16 in Grand Bahama at Taino Beach. Carnival events in New Providence are scheduled for May 5-7.