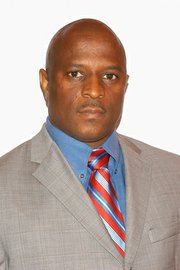 By KHRISNA VIRGIL
Tribune Staff Reporter
kvirgil@tribunemedia.net
FREE National Movement Chairman Michael Pintard yesterday defended the party as having the "right talent and team" to capture a victory when Bahamians head to the polls during the next general election.
This came a day after stinging remarks from former Deputy Prime Minister Frank Watson regarding the FNM's leadership and election chances. Mr Watson, a former Cabinet minister under a previous Ingraham administration, is also said to be an advisor of party leader, Dr Hubert Minnis.
According to Mr Pintard, Mr Watson has on occasion raised money to support Dr Minnis and his leadership team.
While Mr Pintard insisted he has an "unwavering confidence" in the FNM's ability to become the country's next governing party, he said Mr Watson was right to a certain extent that the party had serious work to do in order unseat the Progressive Liberal Party.
He shrugged off Mr Watson's comments saying they were not alarming, but rather a testament of the former Cabinet minister's strong desire to see the PLP ousted from public office.
On Sunday, Mr Watson told The Tribune that unless the FNM worked harder to connect with Bahamians on key issues, it is hard to see the party winning the next election, which is expected in 2017.
Mr Watson was also critical of the FNM's current leadership team and said he was unsure whether Dr Minnis could lead the party to an election victory.
He said the FNM was prepared to give Dr Minnis a shot, but it would be eyeing his performance and review how well he fared as the party went into full campaign mode.
"His statement is a given," Mr Pintard said when contacted yesterday. "You have to fight through the general disillusionment of voters. There exists a certain level of disillusionment that Bahamian voters are experiencing having invested so much hope in this scandalous Christie administration.
"While we are quite proud of the party's record over the years and those who have gone before us, we are mindful that there are some things that have not been accomplished. Going into this election we are going in with a greater sense of urgency than ever before that there is a growing number of the electorate who are not diehard for any party and are wishing to see bipartisanship.
"So when we talk about the need for the FNM to work harder, we accept that because we are dealing with a different voting population who are far less loyal. So, yes, we do have a tremendous amount of work."
He continued: "But we are confident we have the talent, the mindset and the heart to listen to Bahamians and to empathise based on the pain they experience.
"Mr Watson, like a number of others have served the FNM well for decades, and so when persons like him speak it is quite clear that he, like those of us who have had private discussions, loves the party and cannot stand to see the PLP in power for another five years."
Mr Pintard said the misery index in the country has skyrocketed under this current administration, which has failed to live up many of the promises contained in the PLP's Charter for Governance.
As was previously reported, Mr Watson, the former Adelaide MP, said the FNM has an "undeniably long and hard road" in the lead up to the 2017 election because the party "noticeably struggles" when it comes to sincerely identifying with poor and middle-class Bahamians.
He said on Sunday: "They have been working hard but they must work harder because there is much work to be done. If not, it is hard for me to see us getting to a position of success in the 2017 election.
"I think the party needs to be stronger in connecting with the public in dealing with the issues of concern. Our position needs to be stronger and we must come across to the electorate as a party who is unified and on one accord. There should not be many voices that do not reflect the same positions. We need unity.
"But to be honest, I think that we also have another struggle in terms of leadership because I am not sure (whether the public is warming up to Dr Minnis). I think he is trying harder than what we've seen in the past, but I am not sure whether it is enough," Mr Watson said.
Last November, Dr Minnis was re-elected as party leader, defeating former party deputy Loretta Butler-Turner, who was his only rival.
However, since Dr Minnis' win, there have been repeated reports that many in his party are still not happy with his performance.